People across America remembered the victims of the 9/11 terror attacks on Sunday (11 September), marking fifteen years since the hijacking of four passenger planes, which killed 2,996 people and injured more than 6,000.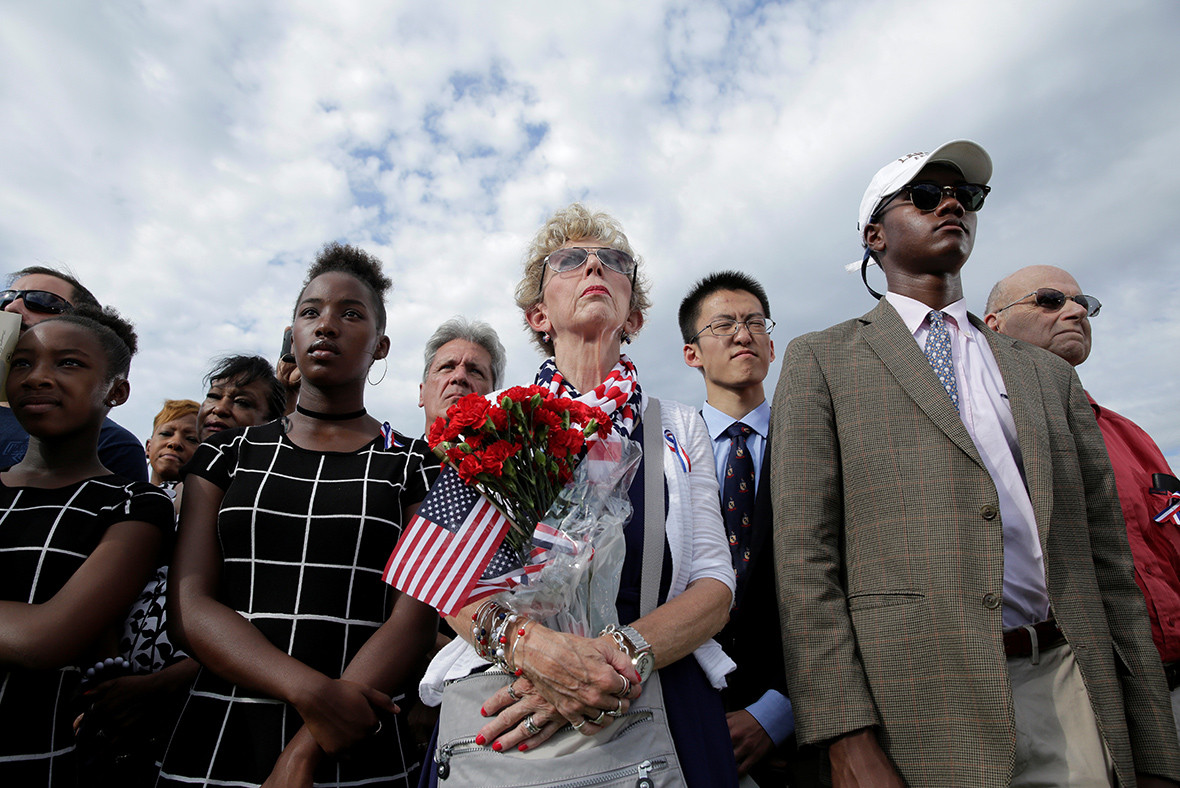 New York City saw various memorials take place, including a name recital of those killed, tolling of church bells and a tribute in lights at the site where the twin towers collapsed. Relatives in the crowd held up photographs of their loved ones, along with messages and signs reading "never forgotten" or '"gone too soon." Democratic presidential nominee Hillary Clinton was among those who attended the memorial, but fell ill and left during the ceremony. Prior to her departure, Clinton said in a statement that the horror would never be forgotten as she paid tribute to the victims and first responders. Her rival, Republican nominee Donald Trump, was also in attendance.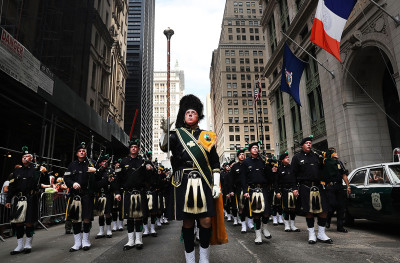 The ceremony paused for six moments of silence: four to mark the exact times four hijacked planes were crashed into the World Trade Center, the Pentagon near Washington D.C. and a Pennsylvania field. The last two record when the North and South towers of the Trade Center collapsed.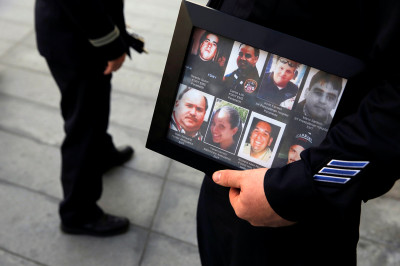 US President Barack Obama took part in a wreath-laying ceremony outside the Pentagon, the site of the third attack. The ceremony saw hundreds of attendees stand to observe one minute's silence for the 184 lives that were lost there. Hundreds of family members of the victims came to the ceremony. Many said that 15 years later, they do not feel any safer from terror attacks.
"Everybody remembers on 9/11, but for us it's every day," Devora Pontell told Reuters. Pontell lost her husband Darin, a naval officer, in the attack. "The way the country is now, we're just going to keep seeing these attacks and it's just very unfortunate. I'd hate to think Darin and all these people died on 9/11 for no reason. We clearly didn't learn enough lessons and clearly haven't taken enough to keep us safe. If you go through security at the airports, I don't feel any safer."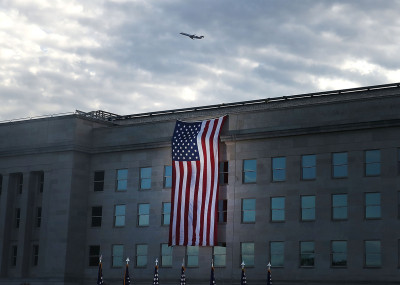 In Shanksville, Pennsylvania, hundreds of people gathered in a field, to pay tribute to the 40 passengers and crew who died on United Airlines Flight 93. The domestic flight was hijacked by four al-Qaeda terrorists and crashed during an attempt by the passengers and crew to regain control. The names of the dead were read, with bells tolling in their memory. A 2,200-acre memorial park in Shanksville features a wall of names that partially surrounds a field where the flight went down.