Remembering Aaron Swartz: The Internet's Own Boy Documentary Out Now
Should governments have the right to control the free internet?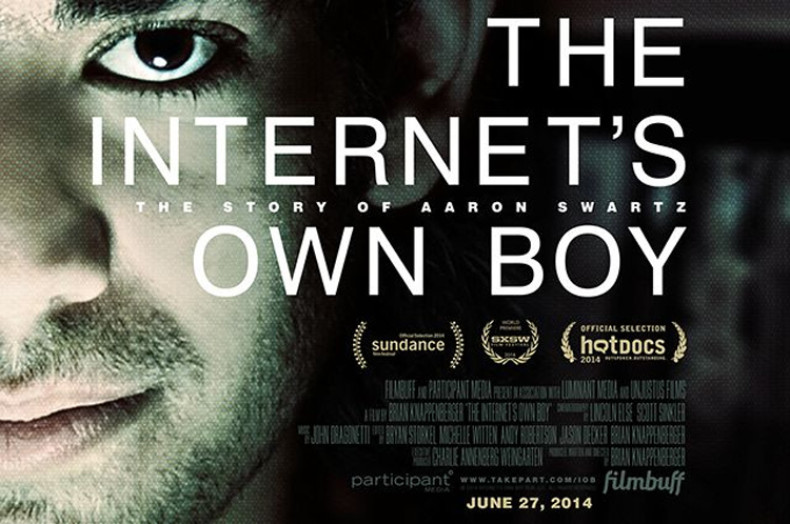 A new documentary entitled "The Internet's Own Boy" has been released looking into the life and achievements of internet activist and programmer Aaron Swartz, who became a martyr after tragically taking his life on 11 January 2013.
Director Brian Knappenberger, who was behind "We Are Legion: The Story of the Hacktivists" about the hacktivist group Anonymous, takes a look at how the failings made by those in charge of implementing internet laws in the US led to the death of Swartz.
A key point worth noting is that the film skirts the topic of depression and suicide, but it does make a strong point about how big companies deal with copyright violations against individuals, as well as the importance of free thought and social justice amid innovation.
An internet pioneer
Swartz, 26, was well known for helping to develop the web feed format RSS and for co-founding popular social bookmarking website Reddit.
He was also extremely active in campaigning for freedom of information on the internet and helped to prevent the Stop Online Piracy Act (SOPA) from being passed by Congress, which would have made it easier for the US government to shut down websites accused of violating copyright.
In 2011, Swartz was charged with wire fraud and 11 violations of the Computer Fraud and Abuse Act for downloading almost four million academic journals from digital storage library JSTOR and uploading them for the public to download for free.
After refusing a plea bargain and having his counter-offer rejected by federal prosecutors, Swartz hanged himself in his New York apartment.
Many internet activists consider his death a great loss, and a key reminder of the need to fight for a democratic and open source internet where a price isn't put on information.
Crowd-funded film
Knappenberger began working on his documentary last year and launched a Kickstarter campaign to help fund it at the end of April, which raised $93,724 (£55,086) from the original $75,000 goal.
"In January, I happened to be at a conference surrounded by friends of Aaron Swartz, when news broke about his passing. The response was overwhelming. I started recording people's reactions, the considerable depth of emotion," said Knappenberger in the Kickstarter video.
"What we're creating is not meant to be a memorial of Aaron, but a larger investigative approach that goes beyond his story. In many ways, Aaron was a complex kid thrown onto a larger stage, but his small story played out against a much larger backdrop where privacy and access to information is changing dramatically."
Knappenberger said last year that he hoped to be able to have a limited movie theatre release for The Internet's Own Boy, in order to get Swartz's story in front of as many people as possible, and in that, he has been successful.
In addition to being part of the 2014 Sundance Festival's official selection, the film will be screened in 19 cinemas across the US and Canada.
Netizens in the US can also watch The Internet's Own Boy instantly online on demand, on Vimeo, iTunes, Amazon instant video, Google Play, Xbox Video and Sony Entertainment Network.
For people outside the US, Knappenberger will be releasing the film for free on a creative commons licence in the near future.
Internet users are also encouraged to sign a petition calling for better oversight into misconduct by federal attorneys.