Thursday (27 October) marks the 30th anniversary of the "Big Bang", the day when the London Stock Exchange parted ways with centuries of tradition, to occupy centre stage in the City, ferrying London toward the 21st century finance and trading hub that it is today.
In October 1986, Britain was a vastly different country to the modern-day UK. Brexit and selfies would have probably been mistaken for an East German metal band and a new chocolate bar, Margaret Thatcher was the Prime Ministerial occupant at Number 10 Downing Street and Alex Ferguson was still ten days away from being appointed in charge of Manchester United.
The differences extended to the financial markets, where London lagged way behind its international competitors until, on the 27 October, everything changed when the Big Bang happened.
In a single swoop, the City of London was deregulated by the Thatcher administration. The "Big Bang" saw the abolition of fixed commission charges and of the distinction between "stockjobbers" and "stockbrokers" on the Exchange, as well as ushered in a change from an open outcry to electronic, screen-based trading system.
By pulling down the curtain on fixed commissions on trades and allowing foreign firms to own British brokers, the Thatcher government sought to increase competition and to attract foreign banks into the City.
Within a year, 75 of the 300 firms listed on the London Stock Exchange, which had always been British-owned, were owned by a foreign company.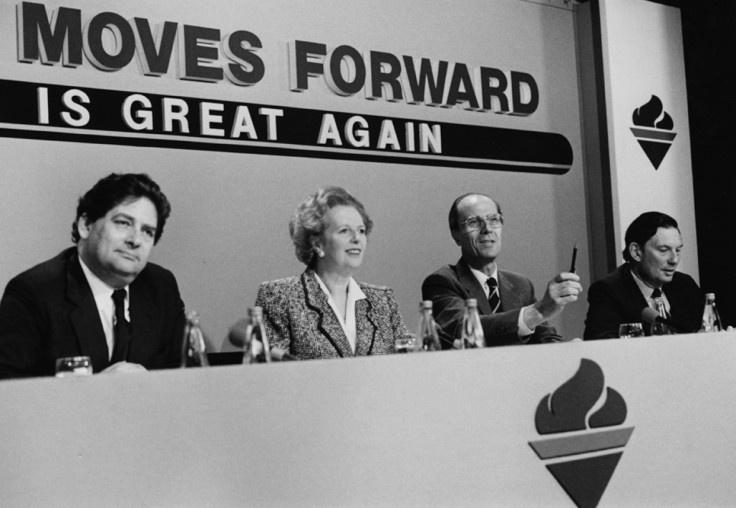 Meanwhile, ending the separation of dealers and advisers allowed mergers and take-overs to become as common as bowler hats had been in the pre-Big Bang era. The old London Stock Exchange Tower also became largely redundant with Big Bang, as it facilitated an increased use of electronic systems that allowed dealing rooms to take over transactions executed by face-to-face trading.
In 2004, the London Stock Exchange moved to a brand-new headquarters in Paternoster Square, close to St Paul's Cathedral.
The adoption of what was then cutting-edge technology delivered a huge boost to the financial services sector in the UK and the impact of the revolution was as immediate as it was momentous. In the first week following the deregulation, the volume of trade that flooded through the new terminals averaged over $7.4bn a week, compared with $4.5bn in the previous seven days.
Today, London is arguably the financial centre of the world and the financial services industry employs over 7% of the UK workforce, producing nearly 12% of total economic output, while contributing £66bn in taxes and generating a trade surplus of £72bn.
And to think, it all really started with the flick of a switch aided by political will.