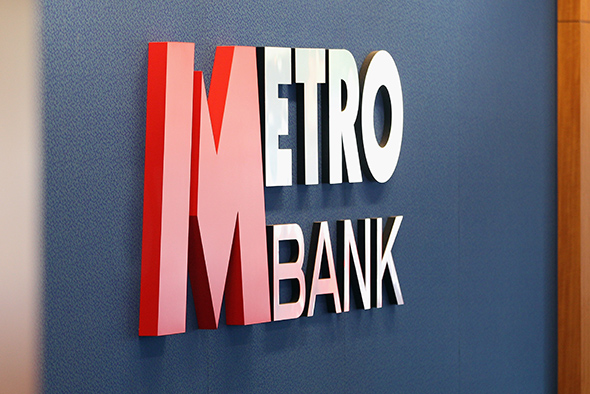 Launching a bank during a financial crisis might sound like the punchline of a practical joke, but that is exactly what Vernon Hill did six years ago. With worldwide lenders struggling at the height of the global economic crunch, the American defied the doom and gloom merchants as he opened Metro Bank, the first lender to appear on the British high street in over 100 years.
It was not uncharted territory for Hill, who founded Commerce Bank in the US in 1973 before selling off the brand, which by then had 440 branches, in 2007 for $8.5bn (£6.5bn) and exporting the model across the Pond in 2010.
The lender is yet to climb into the black, although it forecasts a full-year profit next year, but by the time it floated on the London Stock Exchange in March, the bank boasted over 600,000 accounts, had given out £3.5bn in loans and had raised over £5bn in deposits.
Hill, who became vice-chairman upon founding the lender alongside Anthony Thomson, believes the banking sector on both sides of the Atlantic is more similar than a lot of people think.
While the UK enjoys lighter regulation than in the US, in his view Britain's main banks have operated like "a cartel", overcharging, underserving and under-investing in their business.
"These banks have never faced real competitions," Hill tells IBTimes UK, suggesting their IT systems are 50 years behind the world's standards.
"In the UK, just like in America, companies that are too big to fail are also too big to manage and you can see that in the banking sector."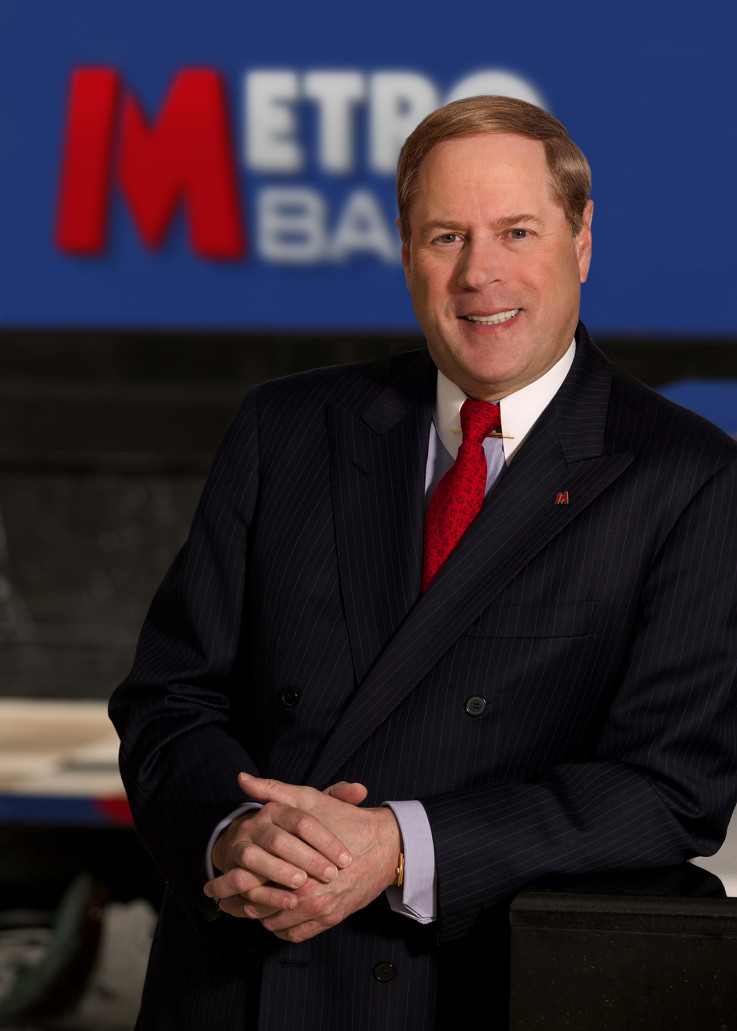 Vernon Hill co-founded Metro Bank in 2010.
Metro Bank
With customers increasingly disenchanted with traditional lenders – none of the main high street banks came in the top 10 for customer satisfaction, according to a survey released by consumer group Which? in February – there is fertile ground for new players to enter the sector.
However, Hill is adamant that Metro is the only real challenger bank on the scene at the moment. "The others are simply fringe players," he adds.
From the start, Hill has set up Metro Bank to stand out from the crowd. Branches are open seven days a week with longer opening hours to make it easier for customers to find one open at a suitable time. Unlike other lenders, Metro, which now has 42 branches UK wide, has also done away with glasses separating customers from bank tellers, in a bid to make the former feel welcome. "We want fans, not consumers as we want to create an experience," Hill explains.
"People used to refer to Metro as the 'McDonald's of banking', now I want them to consider us the Apple of banking. Fans join your brand and remain loyal and bring their friends. The majority of people try to convince their friends to switch to Apple not because they are consumers, but because they are fans."
Achieving such an ambitious result is no easy feat, particularly for a bank that made its debut only six years ago. Speaking to Hill, however, it soon becomes clear he sees the process of turning customers into fans as a mutual exchange, rather than a one-way street.
"To create fans you have to create a differentiated value-added model, build a culture to match it and execute it," he adds. "At Metro we think we create value for our customers and they create wealth for us, but wealth is the ultimate result, not the objective."
To do so, the bank has stepped away from the structure traditionally associated with lenders in a bid to create a different atmosphere for its customers, who are encouraged to bring kids, dogs and even bikes into the branches.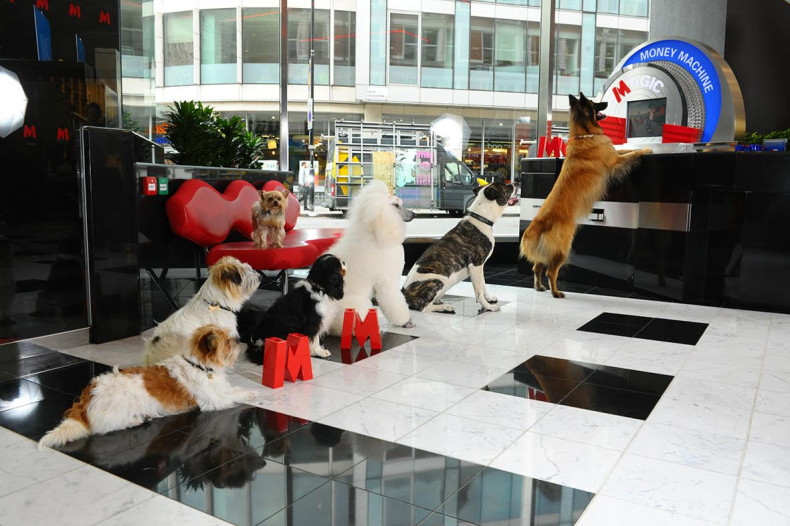 Hill's affection for dogs – Sir Duffield, his Yorkshire terrier, is the bank's official chief canine officer and even has his own Twitter account – is also reflected in the bank's branches, which are all dog-friendly and even have treats and dog bowls available. "We aim to create a very friendly atmosphere for our customers, to make sure they are comfortable whether they come to our bank with their kids or their dogs," he says. "Ultimately we want people to think 'If the bank loves my dog, they are going to love me".
However, Hill is well aware that for all their razzmatazz, branches alone would not be enough to ensure the bank's success, particularly in an era when the majority of UK lenders are beset by legacy problems. "We started from scratch, which was an advantage for us, and we were able to set up an IT system that is both very affordable and very flexible," he says.
"But we still faced massive challenges. We had to find the right people to buy into our philosophy and we did not know whether customers in the UK would embrace a new bank, given the aura of discontent around the traditional lenders."
Brexit threat overstated?
A lot of water has gone under the proverbial bridge since the process of starting the bank was set in motion back in 2008. Britain's decision to leave the European Union has sunk the pound, making it very convenient for US investors to invest in the UK but Hill believes the warnings about Brexit have been exaggerated. "The risks related to Brexit have been blown out of proportion," he says. "Brexit is more of a risk for the EU than it is to the UK. I'm very positive and confident about the business prospects over here."
Metro Bank shares had 22.2% wiped off their value immediately after the EU referendum but rebounded strongly to hit an all-time high last week.
Hill's confidence in the UK economy is such that he is adamant he would launch Metro Bank again today, if the opportunity arose. And yet, for all the optimism and faith he has in his business in Britain, one thing continues to puzzle the 71-year-old. "I do not understand why people in Britain want to have cash points in the streets," he grins.
"In the US we have them inside the foyers, here you have them outside, which is not great given the weather. Not only do you Brits like to queue, you like to queue in the rain."