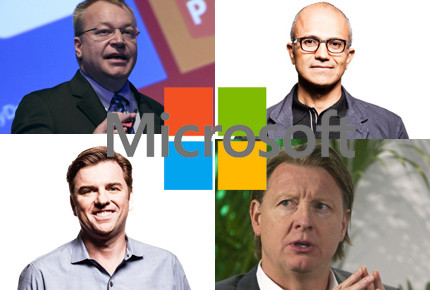 Since Steve Ballmer announced in August he would retire within 12 months, Microsoft has been searching for a new CEO. To be only its third boss in almost four decades, Ballmer's replacement was not waiting in the wings, and would instead have to be found from a list of 100 potential candidates, both internal and external.
The following months saw a regular stream of updates from "sources familiar with the matter" and even a blog post from the company itself, which spoke out in December to say the extensive search would drag on into 2014.
Former Nokia CEO Stephen Elop was an initial favourite - a position strengthened by news of Microsoft's acquisition of Nokia's phone making business in September - but sources now consider his hiring "less likely".
Meanwhile, Ford CEO Alan Mulally took himself out of contention in January, putting an end to five months of speculation that he would be the man for the job - instead he will stay with Ford until his contract expires as planned at the end of 2014.
Shortlist
Microsoft hasn't announced a shortlist or revealed the names of any candidates in the running to replace Ballmer, but it is widely believed that Elop and internal executives Satya Nadella and Tony Bates are being considered, while Ericsson boss Hans Vestberg made a last-minute entry to the competition, via Bloomberg sources, in January.
A decision is expected to be made soon, but Microsoft will not want to rush - whoever is chosen will be given the daunting task of directing not only one of the world's biggest and best-known companies, but one which is mid-way through a major transformation, and one which can no longer rely on PC sales to stay afloat.
Here we profile all four top candidates for the job: