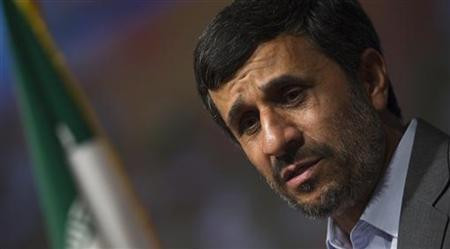 Mahmoud Ahmadinejad, the President of Iran, has survived an apparent assassination attempt, it is being reported.
The Al Arabiya TV station is reporting that a grenade was thrown at a convoy carrying Ahmadinejad in the city of Hamedan.
However the grenade hit a car carrying journalists, some of whom were wounded. Ahmadinejad continued on his way to a rally at a football station where he gave a speech as scheduled.
The Iranian website Khabaronline said, "This morning a hand grenade exploded next to a vehicle carrying reporters accompanying the president in Hamedan.
"Ahmadinejad's car was 100 metres (yards) away and he was not hurt."
However the Iranian state owned Press TV denied an attack had taken place.
Just over a year ago Iran was thrown into turmoil by protestors who claimed that the results of last year's presidential election, in which Ahmadinejad was declared the winner, had been rigged.
The government used the full power of the state to quash dissent, arresting thousands of dissentors and killing some protestors such as Neda Soltani, who became known as the "angel of Iran" and the first "YouTube martyr" after her death at the hands of a Basij militia man was caught on camera.