Live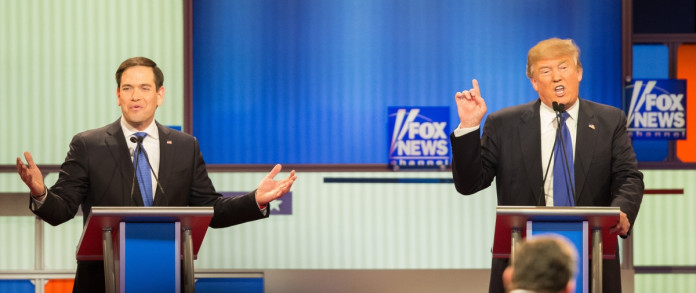 Republican presidential candidates Donald Trump, Ted Cruz, Marco Rubio and John Kasich faced off for the 12th time at the University of Miami in Miami, Florida.

The debate, which was hosted by CNN and The Washington Times, was moderated by CNN's Jake Tapper. Additional questions were delivered by CNN's Dana Bash, Salem Radio talk-show host Hugh Hewitt and The Washington Times' Stephen Dinan.

The candidates have met ahead of primaries and caucuses in several states. Washington DC and Wyoming on 12 March and Florida, Illinois, Missouri, North Carolina and Ohio on 15 March.