Republican lawmaker suggests DNC hack may have been 'insider job' citing 'stuff on the internet'
"My fear is our constant focusing on the Russians is deflecting away from some other things," Farenthold said.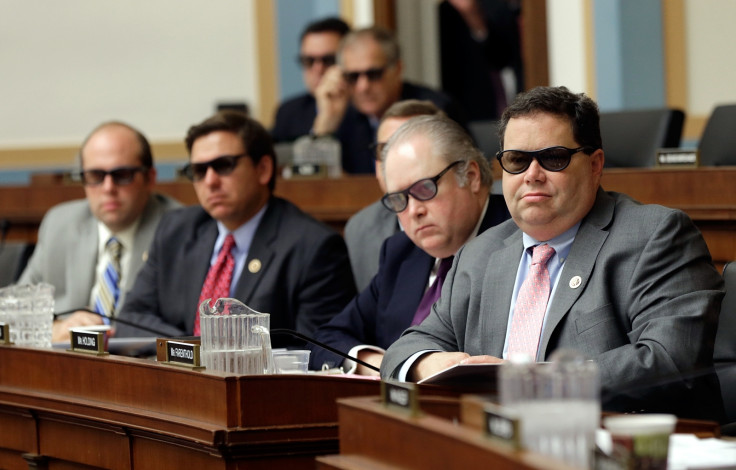 Republican Representative Blake Farenthold of Texas suggested on Wednesday (24 May) that the 2016 Democratic National Committee hack could have been an "insider job", citing "stuff circulating on the internet". Last year, whistleblowing outfit WikiLeaks leaked thousands of embarrassing internal emails from top Democratic officials.
Earlier this week, Fox News retracted a story that fuelled a conspiracy theory linking the murder of Seth Rich, a DNC staff member in Washington DC in July last year, to the leaking of Clinton campaign emails to WikiLeaks. The outlet determined that the story did not live up to its editorial standards.
No evidence to support the theory has emerged, Farenthold hinted during an interview.
"My fear is our constant focusing on the Russians is deflecting away from some other things that we need to be investigating," Farenthold told CNN reporter John Berman. "There's still some question as to whether the intrusion of the DNC server was an insider job or whether or not it was the Russians."
Earlier this year, the US intelligence community concluded that Russian President Vladimir Putin ordered a multifaceted "influence" campaign to interfere in the presidential election which included the DNC hack.
Security experts have tied Russia-linked hacking team APT28, also known as Fancy Bear, to the DNC hack. The Kremlin has denied the allegations and any involvement in the attacks.
"I'm sorry," Berman said repeatedly. "The insider job - what are you referring to here? Because I hope it's not this information that Fox News just refused to be reported?"
Farenthold replied: "There's stuff circulating on the internet."
When pressed about what information was circulating online that was worthy of a congressional investigation, Farenthold said neither the DC police nor a federal investigator has "ever had a look at the DNC computer".
"We're relying only on the report that someone that the DNC contracted to examine their computer rather than having federal officials. To me, we need to let the feds look at it," Farenthold said.
CNN reporter Poppy Harlow questioned the congressman if it was responsible and appropriate to "bring up things that are 'swirling on the internet' and give it justification".
"I think the same is true with what the media is doing with Trump," Farenthold responded. "We're basing allegations on anonymous sources.
"My overall point is this needs to be fully investigated, let the professionals investigate it, let's not try it in the media, which is serving from a distraction for what needs to be done in this country... Instead, we're hearing a barrage of anti-Trump—I'm going to call it propaganda."
In an op-ed in The Washington Post on Tuesday, Rich's parents urged people to stop peddling discredited conspiracy theories that are "baseless" and "unspeakably cruel".
"We know that Seth's personal email and his personal computer were both inspected by detectives early in the investigation and that the inspection revealed no evidence of any communications with anyone at WikiLeaks or anyone associated with WikiLeaks," they wrote. "Nor did that inspection reveal any evidence that Seth had leaked DNC emails to WikiLeaks or to anyone else.
"Despite these facts, our family's nightmare persists. Seth's death has been turned into a political football," they continued. "We ask those purveying falsehoods to give us peace, and to give law enforcement the time and space to do the investigation they need to solve our son's murder."
© Copyright IBTimes 2023. All rights reserved.