In what reads like a far-fetched spy novel, messages allegedly sent between a former Playboy model and Guccifer 2.0 – a social media account linked to Russian intelligence – have reignited a series of unsubstantiated conspiracy theories about the source of a major political leak.
The Twitter conversation was published by a former Playboy model called Robbin Young and highlighted by whistleblowing website WikiLeaks on 8 April (Saturday). Amid the flirtation and emojis was discussion about the 2016 Democratic Party leaks, Julian Assange and Seth Rich.
Rich was killed in Washington DC on 10 July last year after being shot multiple times during a suspected robbery. He became the focus of widespread speculation due to his position at the DNC, with some claiming he was the source of 20,000 leaked emails.
In his chat logs with Young, Guccifer 2.0 sought to insert itself into the politically-charged narrative at the time by claiming Rich was his "whistleblower" and saying he needed to find a journalist to investigate – as the account put it – the "real story of his life and death."
Young is claimed to have contacted Guccifer 2.0 herself – following the DNC leaks – and struck up an "internet friendship" where conversation has flowed since, with the screenshots published with permission. The so-called 'hacker' previously claimed to have submitted the stolen DNC emails to Wikileaks.
"I want people to know the person I became acquainted with and whom I respect and admire, who is not a Russian!" she wrote in a blog post.
"Some people think Guccifer 2.0 is a traitor, others think he is a hero," Young continued, adding: "All I know is, I sincerely want to know the truth about our government, and I appreciate the fact that Guccifer 2.0 risks his life by enlightening the world with truth.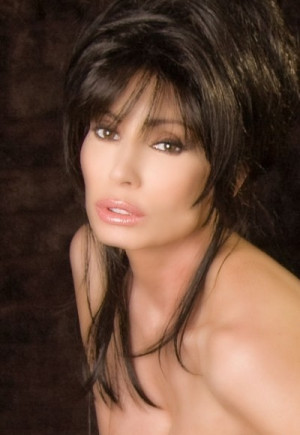 "Many of our Twitter DM's are flirtatious and intimate, and others are about political topics that have to do with; Russians, whistleblowers, Julian Assange, Edward Snowden, David Seaman, and Seth Rich."
She called Guccifer 2.0 a "hero and friend".
US intelligence and multiple cybersecurity firms believe Guccifer 2.0 is a well-worn Russian front used to leak files and spread propaganda damaging to the US.
The FBI, CIA and NSA believe Russia was working to help elect Donald Trump to the White House.
In the Twitter messages, Guccifer 2.0 said he couldn't trust Assange, the founder of WikiLeaks, because "he's unsafe and he may be connected with Russians" and stressed: "I'm eager to find fact about Seth, I'm sure it wasn't just a robbery."
The comments came in August 2016, long after the conspiracies started to circulate.
Nevertheless, after being highlighted by WikiLeaks, Young's messages only worked to fuel more speculation, again without evidence. "Russia is DNC scapegoat. Who had motive to kill Seth Rich? Investigate now," asserted one typical posting.
Last year, WikiLeaks offered a $20,000 reward for any information leading to a conviction in Rich's case, yet denied he was a source. Washington DC police said at the time: "We don't have any information to suggest that the case is in any way connected with his work at the DNC."
His death remains a mystery, Rich's family has said.
Most recently, the Guccifer 2.0 Twitter profile hit the headlines after Roger Stone, a former advisor to Donald Trump, admitted to chatting with the account, which has been dormant since the November 2016 election. Stone described the messages as a "brief exchange".
In October 2016, the US government said in a landmark intelligence statement: "The recent disclosures of alleged hacked e-mails on sites like DCLeaks.com and WikiLeaks and by the Guccifer 2.0 online persona are consistent with the methods and motivations of Russian-directed efforts."