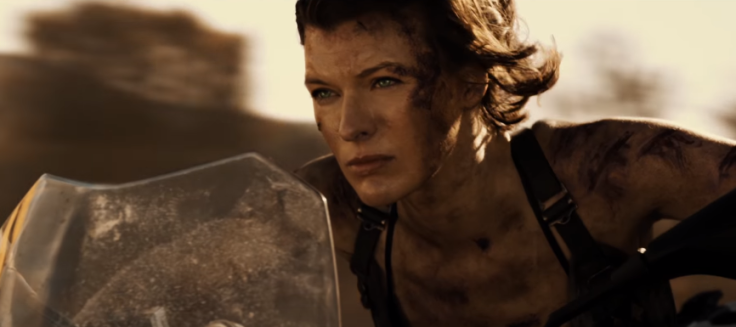 This may be the end of Resident Evil but it is going to be a violently brutal one, if Milla Jovovich has anything to do with it. Sony released a new trailer for Resident Evil: The Final Chapter at the New York Comic Con with a panel event featuring cast members Jovovich, Eoin Macken, Ali Larter and William Levy, along with writer-director Paul WS Anderson.
In the trailer of the film, based on the Capcom survival horror video games, Alice (Jovovich) is tired of spending her whole life fighting and is ready to bring the fight to Albert Wesker (Shawn Roberts), Alexander Isaacs (Iain Glen), and the Umbrella Corporation, when she finds out that she may be able to reverse the effects of the T-Virus.
She meets old allies Claire Redfield (Ali Larter) and Ada Wong (Li Bingbing) along the way. In typical Resident Evil style, the film features a number of monsters, motorcycles, and machine guns.
"We're definitely taking it full circle. This is the conclusion, we're bringing it full circle, it's coming back to where it all began," Anderson said at the ComCon panel. "[The film] alternates between some big kick ass action scenes and also some of the most terrifying things I've put on the screen in my career," he told the audience.
Resident Evil: The Final Chapter is set to release in theatres on 27 January 2017. Watch the trailer below: