Enchanted sequel: Disney eye Hairspray director for Disenchanted with Amy Adams expected to return
Officially titled Disenchanted, the studio is reportedly hoping to release the follow-up sometime in 2017.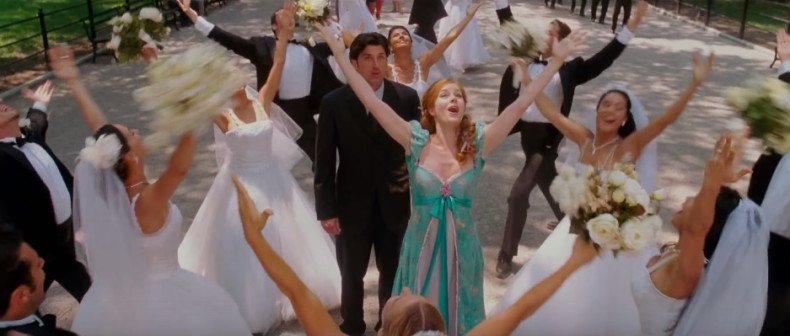 Almost a decade after Enchanted was released in cinemas, and six whole years after the studio first started developing a sequel, Disney may have finally found a director for the upcoming follow-up; Adam Shankman. According to The Hollywood Reporter, the Hairspray and Rock Of Ages helmer is in negotiations to direct Disenchanted, with star Amy Adams expected to return as Princess Giselle.
Directed by Tarzan's Kevin Lima, the Oscar-nominated first instalment also starred Idina Menzel, Patrick Dempsey, Timothy Spall, James Marsden and Susan Sarandon and featured songs from Disney veteran Alan Menken. It centred around Adams' character, an animated typical princess who gets transported by an evil Queen to a place where "there are no happily-ever-afters" - the real-life New York City.
There, Giselle, who was previously due to marry her Prince Charming, met a no-nonsense lawyer who was also due to marry soon. However, as the film went on - and in true Disney fairy-tale fashion - the unlikely pair slowly began to realise that their betrothed weren't necessarily the people that they should spend the rest of their lives with.
While the follow-up's plot has yet to be confirmed, previous sources have suggested that Disenchanted will be set 10 years after the events of the original. This will be a time when Giselle has begun to question her life after the apparent happy ending and, through her doubts, will accidentally cause everyone's lives to turn upside down, both in the real world and in the animated kingdom of Andalasia. Jessie Nelson (Stepmom), J. David Stem and David N. Weiss (Shrek 2) penned the latest script.
It's currently unclear whether any of the original's supporting cast will reprise their roles alongside Adams, but with that story line it certainly seems to be on the cards! Currently, the film has no confirmed release date. However, Disney are reportedly hoping to have the movie reach cinemas sometime in 2017.
For more entertainment news follow A-List on Twitter @Alistinsider