North Malians Rally for Peace after Islamists' First Public Amputation
National peace and reconciliation rally draws 60,000 people to capital Bamako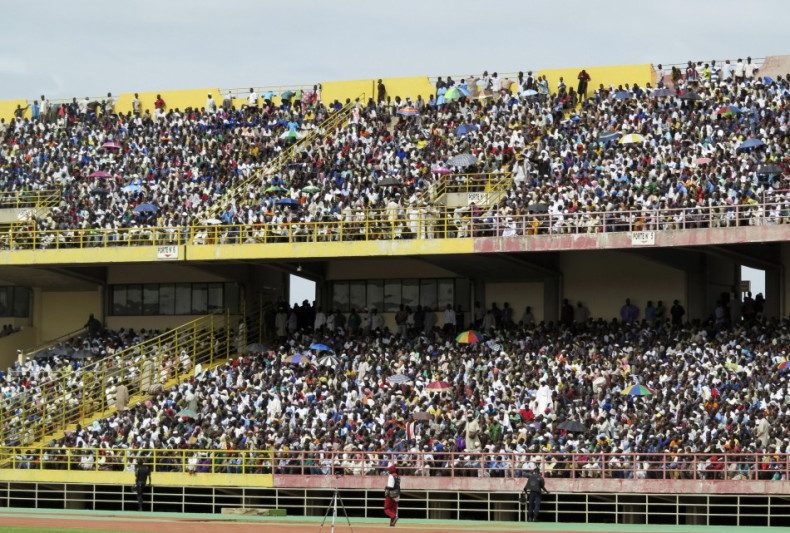 More than 60,000 people gathered in the Malian capital of Bamako for a "national peace and reconciliation" rally urging dialogue between ordinary people and Islamist militias.
Five months after a military coup ousted president Amadou Toure the northern part of Mali has been wracked by instability and allowed Islamist separatists to seize large areas.
The rally, in the capital's main sports stadium, was called by the country's top Muslim body, the High Islamic Council. Several high-profile politicians including prime minister Cheikh Modibo Diarra attended.
The Islamists are trying to impose Sharia law in all the cities they control despite growing discontent among the inhabitants.
Public amputation
Growing anxiety in the area has been stoked by the Movement for Oneness and Jihad in West Africa, or Mujao, conducting the first public amputation in accordance with their interpretation of Sharia. The hand of an alleged thief was cut off in front of dozens of witnesses in the small town of Ansongo, near the city of Gao.
Residents had staged a sit-in to try to stop the amputation.
A local Islamist leader said: "They cut off the hand of a robber at Ansongo. He was a thief. He stole. God has told us to cut off the hands of thieves. It's in the Koran."
Two weeks earlier, an Islamist group allied to Mujao publicly stoned to death a couple they accused of adultery.
Amnesty International said: "Amnesty International condemns the punitive amputations which have reportedly been carried out by the Unity Movement for Jihad in West Africa," said Paule Rigaud, deputy director for Africa.