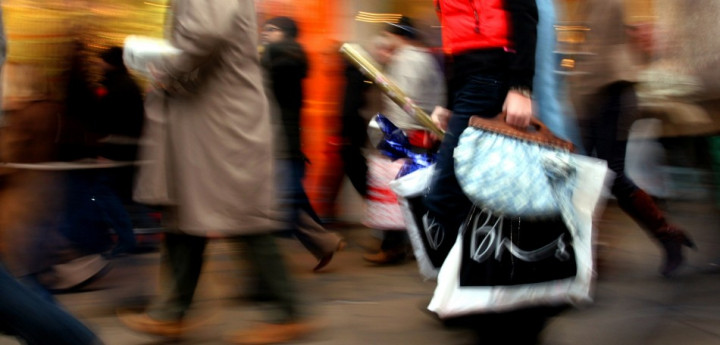 Britain's high street is projected to suffer further from lower rental values for retail space due to a decline in demand, especially in London, amid worries in the sector connected to failures of retail giants including HMV and Blockbuster.
A survey by the Royal Institution of Chartered Surveyors (RICS) said that 22 percent more respondents expect rents to continue to fall rather than rise over the coming months.
While the amount of unoccupied floor space is steadily rising, the demand for space is falling, RICS said. The survey revealed a 13 percent fall in the net balance of businesses looking to rent retail premises in the final three months of the year, against an 18 percent fall the previous quarter.
"The end of 2012 was yet another incredibly tough period for the high street, brought to a head by the recent news of HMV, Blockbuster and Jessops who've dominated the headlines for all the wrong reasons," Simon Rubinsohn, RICS chief economist, said in a statement.
"This downbeat picture doesn't look like changing any time soon with demand for retail space continuing to drop and more empty premises set to blight the country's town centres."
London surveyors reported the heftiest drops in demand for retail space since mid-2009, RICS added. Wales and Midlands were the only regions where demand did not fall, with respondents reporting flat amounts of occupier interest.
For office and industrial space, demand is expected to pick up with rents projected to remain flat.
"Though, last quarter did see demand for office space increase, along with industrial units. Although, only time will tell as to whether this is a genuine sign of recovery, it is encouraging that appetite is gradually growing in these areas as businesses look to expand," Rubinsohn said.
Britain's retail sector has been suffering from the increasing popularity of e-commerce and a general decline in household spending due to the ongoing austerity measures by the government.
A recent survey by the British Retail Consortium found a 1.2 percent year-on-year decline in shopper numbers in December.
The adverse market conditions have affected many retailers on the high street, including HMV, Jessops and Blockbuster, who have all gone into administration so far in 2013.
This was after a disastrous 2012 that saw high-profile retailers like Comet and JJB Sports go bust.