Retail sales: Dip in October ahead of expected surge during Black Friday and Christmas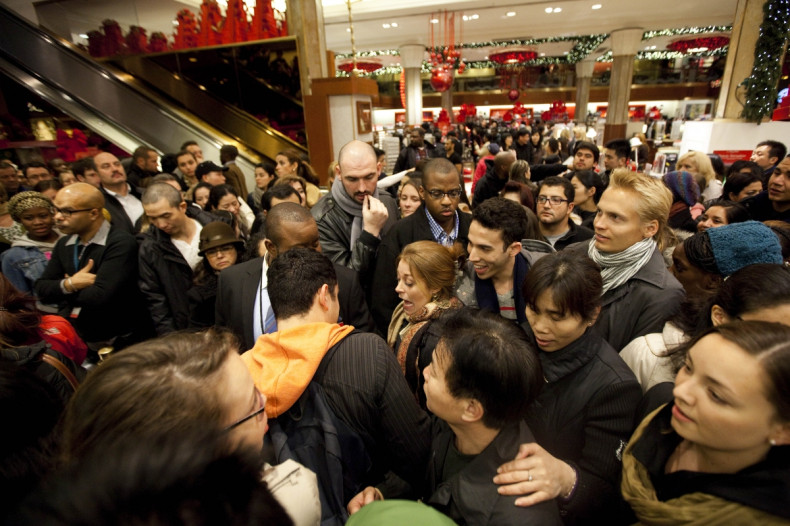 Shoppers spent less on the high street in October, the Office for National Statistics (ONS) has suggested. Retail sales were down slightly from September in terms of quantity.
There is no reason for worry, however, as the underlying pattern, based on quarterly growth, still shows a consistent increase over the last two years. Although the quantity was down 0.6% from September, October sales in 2015 were up 3.9% compared to the same month in 2014.
Online sales, which have been experiencing a slump in the last couple of months, saw a further increase as well. In October, online orders were down 0.8%, despite efforts by digital retailers to accelerate delivery times.
Dan Wagner, Founder and CEO of Powa Technologies, said that the "minor hit" in sales was expected, as Black Friday is coming up in late November. He explained that shoppers have probably saved up to go wild on the discount day, which this year falls on Friday 27 November, and for Christmas.
"The US imported sales event has influenced British shopping habits, including how they do their shopping during the Christmas period," he said. "The heavy discounts retailers make on Black Friday, may attract shoppers in large numbers, but will still come as a double-edged sword and may not benefit them in the long run."
The retail hype of Black Friday has stormed the UK in the last few years and has seen a sales spike. However, economists are warning retailers not to rely too much on the celebration. Online retailers, in turn, are eagerly awaiting Cyber Monday (the Monday after Black Friday), which should see online orders hike enormously on 30 November.
"To ensure financial security, while meeting the increasing demand from consumers, retailers must invest in stronger infrastructures around mCommerce [purchases made via a mobile] and develop a solid omni-channel sales strategy, in order to better engage with consumers," Wagner said.