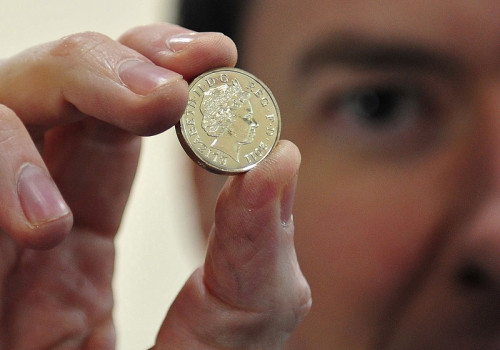 The government's "crackdown" on minimum wage cheats has come under criticism after it was disclosed that only 181 staff in HM Revenue and Customs were tasked to enforce the law across the whole country.
The revelation came after business secretary Vince Cable announced that employers who flouted National Minimum Wage (NMW) rules could face an increased maximum penalty of £20,000 ($32,882, €24,208).
But David Gauke, the exchequer secretary to the Treasury, disclosed in the House of Commons in response to a written question that "only" 181 workers in HMRC were tasked with enforcing the law in the 2013/14 financial year.
Although the number of staff enforcing the NMW has risen from 173 in 2012/13 and 162 workers in 2011/12, a Labour MP has slammed the Treasury for "not doing enough" to ensure employers are following the rules.
"A shocking 279,000 people were paid less than the legal rate for the NMW in 2013, but there have been a mere two prosecutions of employers for offences under the NMW legislation in the last four years," William Bain, Labour MP for Glasgow North East, told the IBTimes UK.
He added: "Today's revelation that only 181 staff in HMRC enforce the NMW shows the Treasury simply isn't doing enough to ensure that good employers are not undercut by the bad, workers receive a fair day's pay for a fair day's work, and that taxpayers ultimately end up shouldering the burden for poverty pay."
However, Gauke stressed that the government takes the enforcement of the NMW "very seriously".
"HMRC enforce the NMW legislation on behalf of the Department for Business, Innovation and Skills (BIS) and has done so since the introduction of NMW in April 1999," Gauke explained.
He added: "It does that by investigating all complaints made about employers suspected of not paying the NMW, in addition carrying out targeted enforcement where it identifies a high risk of non-payment of NMW."
The figures come after George Osborne called for the NMW to be raised to £7 per hour by 2015.
Osborne told the BBC that the British economy could "now afford" a hike in the NMW and argued that the coalition government, since coming to power, had "rescued the country from the brink of disaster".
But business organisations criticised Osborne and argued that UK employers could not afford the rise in pay unless productivity increased.
"A rise in the NMW should be offset by a reduction in employers' National Insurance contributions which, with a reduction in tax credits, could be revenue neutral," said James Sproule, chief economist at the Institute of Directors.
"Furthermore, if raising the NMW is not justified by a rise in productivity, it would be a risky move that could well have an impact on employment, particularly among smaller firms."