Revenge Season 4 cancellation update: Emily Thorne's journey may continue for season 5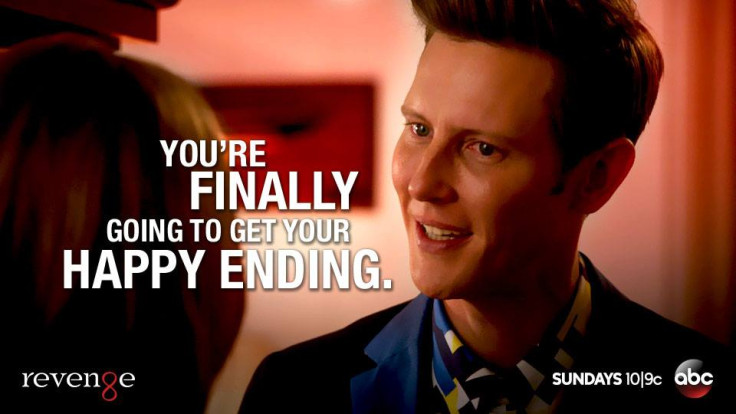 Revenge fans can breathe easy now as there are high chances of their favourite show returning for season 5.
The popular ABC drama had become very popular during its first season with its gripping tale of Emily Thorne aka Amanda Clarke, who wanted to avenge her father's death at the hands of the Grayson's, especially the matriarch Victoria.
However, the rating for the ABC thriller nosedived after season 2 and rumours were abuzz that the raveganda of Emily will conclude with the ongoing season.
But, ABC boss Paul Lee came forward to weigh in for a fifth season and said there's still a lot to explore in the show.
"I really love the show. We'll see where we go with it. They have some great storylines coming up this year. There are ways to reinvent it, too," Lee said at the Television Critics Association's winter TV previews, via Entertainment Weekly.
Entertainment Weekly has earlier predicted that the Madeleine Stowe and Emily VanCamp starrer drama "might go into the ground this year."
Emily has gone through so much during her revenge journey, and in season 4 she started questioning her existence when David reappeared before her.
However, things have changed in Hamptons and after Daniel's death the father-daughter duo are ready to take Victoria head on.
Questions were raised about whether Emily will survive the battle with her nemesis.
"Whether she lives or die, honestly we don't know yet," showrunner Sunil Nayyar told EW.
"That is such a moving thesis for the show, because there is such loss that comes with this journey. What's interesting to me about how she would finish this journey is what sense of victory does she take and who does she get to walk away with, if she walks away at all?"
© Copyright IBTimes 2023. All rights reserved.