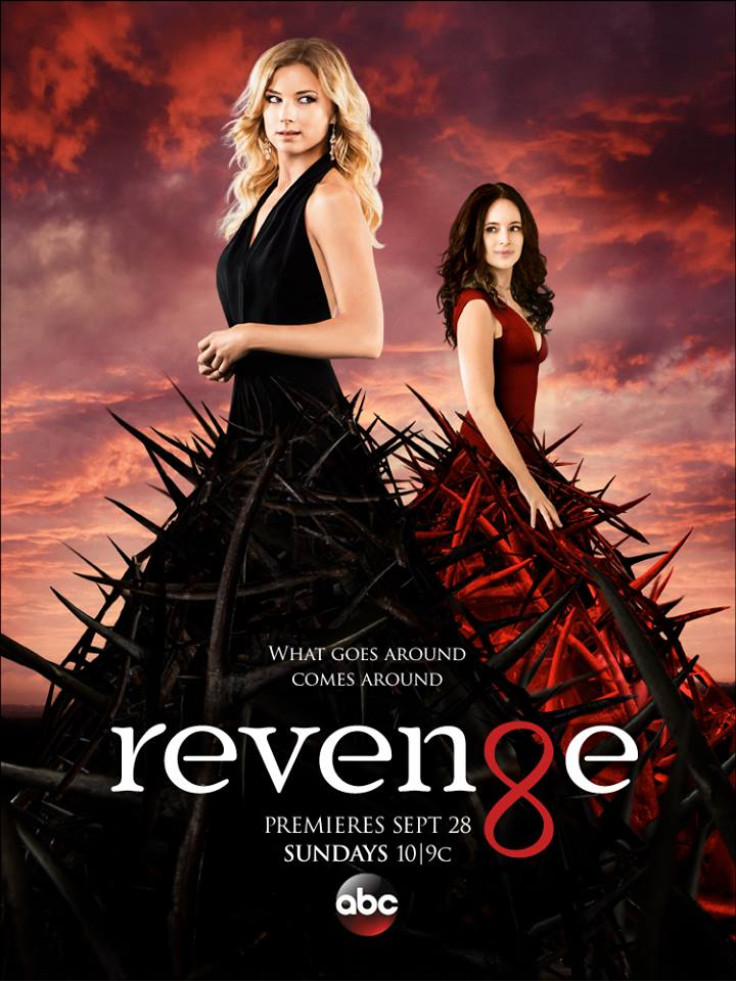 Popular ABC drama Revenge has kept its fans entertained throughout the season with shocking twists and turns including major deaths.
However, the season 4 of the fan favourite series might end Emily Thorne's saga of revenge this year due to declining viewership records.
The ratings for the show continued to fall and rumours are abuzz that the show might go off the air and that season four will be the end of it.
Entertainment Weekly, in its report 'Deathwatch' had also mentioned a similar fate for the Madeleine Stowe and Emily VanCamp starrer drama and stated that Revenge "might go into the ground this year".
TV Series Finale, meanwhile, speculated the same after publishing the show's diminishing popularity chart and said that the "ratings are typically the best indication of a show's likelihood of staying on the air. The higher the ratings (particularly the 18-49 demo), the better the chances for survival."
However, Nick Wechsler, who plays Emily's childhood friend Jack Porter, clarifies that the show has the potential to run for two more seasons.
"I think it can go many more seasons," Wechsler told The Mirror. "I think you can get two more solid seasons out of it - season four and five - and then something would have to shift dramatically after that in order for me to believe that we could get another few solid seasons out of it. With David coming back and everything, I think you've got a solid two [seasons].
Below are some Twitter reactions from fans:
Quite sad people seem to want #Revenge to be cancelled after this season.

— Infinity X Infinity (@EmilyRedSharpie) January 6, 2015
I will never forgive the inhabitants of this country if #revenge is cancelled this season. — KB Nelson (@kbnelsonkb) January 6, 2015
#Reign and #Revenge are endangered of being cancelled. No!! Come on people, watch these shows! They are so freaking good!!!!

— Suzy Q (@Starrs_Dance) January 5, 2015
If #revenge gets cancelled for some reason... Oh my god — нσяѕєѕ єℓє¢тяι¢ (@AllistairKane) December 31, 2014
If Revenge gets cancelled this series, I'll be so pissed! Also if they kill Emily Thorne in the finale I'll be pissed. Never end, okay.

— Laura Elizabeth (@LiLo_Elizabeth) January 6, 2015
Revenge season 4 airs every Sunday on ABC. Currently, the show is focussing on the aftermath of Daniel Grayson's death and how it will affect the already worsening relationship between Emily Thorne and Victoria Grayson.