England will not contemplate changing the rules relating to overseas-based players playing for their country, says RFU (Rugby Football Union) chief executive Ian Richie.
Stuart Lancaster's 50-man training squad was notable by the absence of Toulon flanker Steffon Armitage due to the policy of overlooking foreign-based players in order to protect the Aviva Premiership.
An 'exceptional circumstance' clause allows a manager to make an exception, but so far it has never been used.
Manu Tuilagi, banned from playing for England until January 2016 after he was charged with two counts of assaulting a police officer and causing criminal damage in May, could soon join that small fraternity exiled from the England setup, following reports suggesting Toulouse will offer him the chance to play in France following his spate of off-the-field problems.
But speaking at Twickenham exactly 100 days before the start of the 2015 Rugby World Cup, Richie said the RFU remain distant to the idea of changing the rules.
"I think the policy is right, we're all in agreement that it's the right one," Ritchie said.
"It's been applied in the right way and now we've got to focus on who we've got. We've got a great squad and the next three months are crucial for preparation."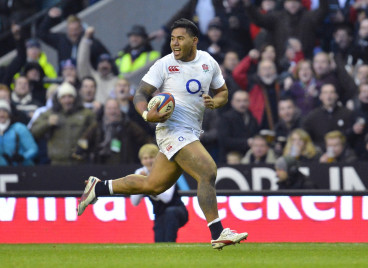 Tuilagi's charge and Dylan Hartley's ban for head-butting which will see him miss the beginning of England's campaign in September has cast a shadow over Stuart Lancaster's selection process and raised questions over what is being done to quell indiscipline within the ranks.
Richie however insists there are no fears from within the England camp and dismissed the idea of a drinking ban in the build up to the competition.
"I don't think there is an underlining problem, I think that anybody who has been involved with the England camp since Stuart has been head coach. It has been very clear what the culture is, how important the culture is and I think there is no issue with regard to that. I'm very confident that that will be clear to players and the culture that has been engendered over the past three years will come through during the course of the tournament.
"Of course, it's always helpful to remind people [of their responsibilities] but what you hope and believe is that the squad recognise that, and I don't think there is any question of that at all and I don't think that what has occurred has diluted that one jot."