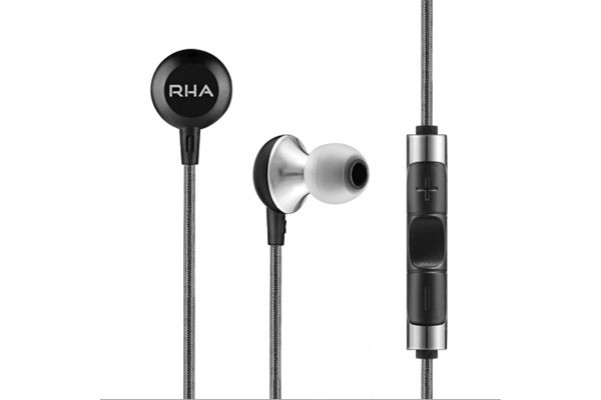 Key Features
Aircraft-grade aluminium
Carrying case with selection of ear buds
Dual-insulated, oxygen-free copper cable
In-line three-button remote
Price as Reviewed: £59.99
RHA MA600i Headphones
Who is the mid-range headphone market aimed at?
It isn't audiophiles who want top-notch sound quality and are willing to pay for it, and it's not the people who are happy to just use the free, bundled headphones from their smartphone.
Is it people who kind of like music, but aren't quite willing to pay more than £100 for a pair of headphones? It is for audiophiles who just don't have the money to pay for the best on the market, so are willing to put their ears through a slightly-less-torturous experience than listening to budget headphones?
It's not clear, but the reason I ask is that I've been using some mid-range headphones for the past few weeks - the MA600i in-ear headphones from British manufacturer RHA.
A £60 set of headphone with some noise-isolating qualities, in-line controls and custom-made drivers - but are they any good?
MA600i: Design
In terms of design, in-ear headphones don't have much room for manoeuvre really. Unlike their on-ear or over-ear cousins, in-ear headphones are designed to disappear.
The MA600i are a relatively stylish set of headphones and are crafted from "aircraft grade" aluminium, whatever that means. The cable is made from "dual-insulated, oxygen-free copper" and coated in plastic to keep it tangle-free.
While the cable does remain tangle-free for the most part, it's doesn't look particularly appealing, but that will only worry the fashion-conscious amongst you.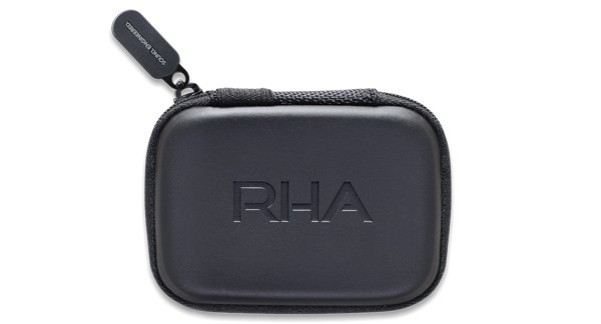 The headphones come with a hard-shell carry case which houses a little metal frame which holds seven alternative plastic silicone ear buds, some of which are "dual-flange." The case is also capable of carrying your earphones when you're not using them.
The build quality of the MA600i headphones and accessories is excellent throughout, and whatever you may think of the look of the MA600i, there are a well-built set of headphones.
MA600i: Performance and comfort
As I said the headphones come with an in-line remote control which lets you control the playback, volume and some features of your phone without having to take it out of your pocket. As these headphones are sold through the Apple store, it's no surprise to see the "Made for iPhone/iPad/iPod" logo on the box.
This means that while the remote works flawlessly with Apple's devices, if you own an Android phone or tablet, then only some of the functions will work. So while the Play/Pause button worked with my Samsung Galaxy Note 3, the volume buttons didn't.
In terms of comfort, I thought that providing seven pairs of ear buds would be more than sufficient to find a comfortable fit with my ears. Sadly I realise now I must have extraordinarily small ears, of the MA600i selection didn't have ear buds small enough.
Whatever the reason, I found that the ear buds would regularly stay in my ears when I pulled the cable out - especially the double-flanged ones. Putting on the ear buds was also a fiddly affair.
MA600i: Sound Quality
Despite the issues I had with the ear buds, I was surprised at just how good the sound quality was from the MA600i.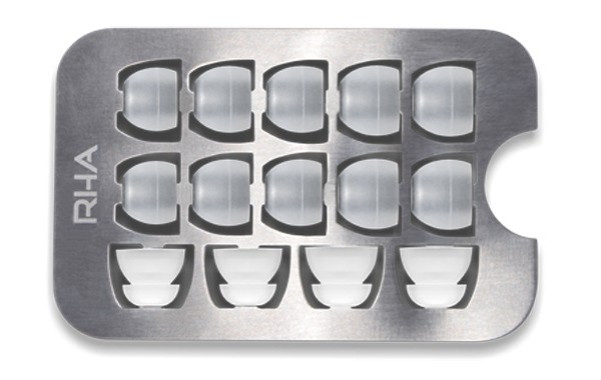 The sound was very well balanced and you get quite a lot of bass too, considering this is a pair of in-ear headphones. While there was some distortion at high volumes, vocals or dialogue where crisp and clear.
These will certainly appeal to fans of bass, but unlike Beats headphones which push the limits of what is acceptable in terms of bass to its max, the MA600i headphones never stray into that territory and I found them to be extremely good across a brand range of music.
MA600i: Value and Verdict
Priced at £60, the MA600i are unlikely to be a pair of headphones you will buy on a whim, but considering what you get for your money, they offer much better value than a lot of hedphones which cost double the price.
For your money you get a set of extremely well-built, durable headphones, made from premium materials, with an in-line remote and a carrying case. While the extras don't necessarily mean anything when it comes to sound quality, it's always nice to have them than not.
And the sound quality on these RHA headphones is really good. While I had some trouble getting the ear buds to fit perfectly, I found the sound quality to be surprisingly good, offering a nice balanced sound with a good kick from the bass.
Scores:
Overall: 8/10
Design: 8/10
Comfort: 7/10
Sound Quality: 9/10
Value: 8/10
The Good
Decent sound quality for the price
Impressive bass
The Bad
Fiddly ear bud design
In-line remote doesn't integrate fully with Android