Richmond Park by-election: Zac Goldsmith hit by car while canvassing
Independent candidate later seen arriving late and limping into a scheduled debate.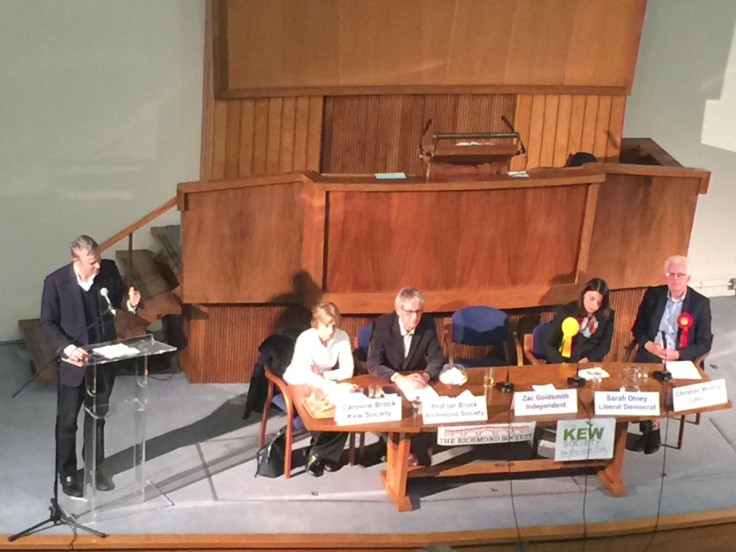 Independent candidate Zac Goldsmith was hit by a car on Tuesday (29 November) while he was canvassing in the Richmond Park and North Kingston by-election, organisers of the campaign's final hustings revealed.
They described the incident as "minor", while a spokesman for Goldsmith late confirmed to IBTimes UK that he had been "clipped" by a vehicle causing a cut to his leg. The former Conservative MP declined to comment.
The incident meant Goldsmith arrived at the debate an hour later than scheduled, when he told the audience that he had had to change his trousers as they had been "shredded" in the collision.
Rival candidates Labour's Christian Wolmar and Liberal Democrat Sarah Olney were also in attendance, while Conservative councillor Paul Hodgins had temporarily stepped in for Goldsmith in the debate.
The accident comes just two days before the by-election on 1 December.
The vote was triggered in October when Goldsmith quit the House of Commons over the government's decision to back a third runway at Heathrow Airport. Richmond lies under the airport's main flight paths.
Goldsmith, 41, is standing as an independent, but has support from local Tory councillors and MPs such as Jacob Rees-Mogg. The Conservatives, Greens and Ukip are not contesting the seat.
Goldsmith secured a majority of more than 23,000 votes at the 2015 general election.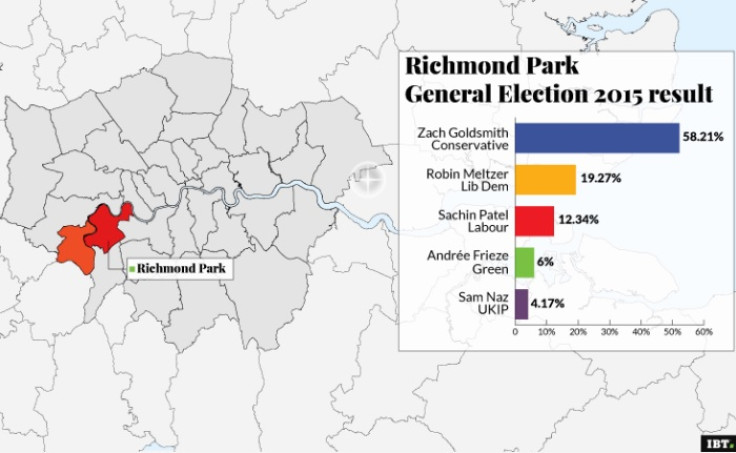 © Copyright IBTimes 2023. All rights reserved.