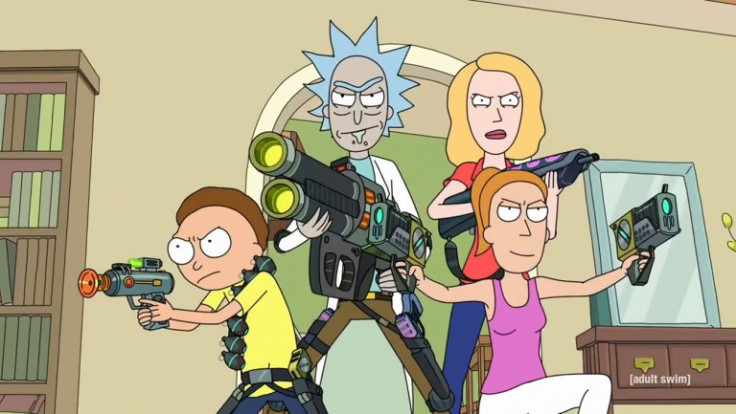 Even as Rick and Morty season 2 premiered on Adult Swim on 26 July, the show's second and third episodes have been leaked on torrent sites.
Executive producer and writer Dan Harmon, executive producer and voice artist Justin Roiland and writer and voice artist Ryan Ridley recently spoke of leak.
The trio admitted that it (the leak) is both annoying and ego-boosting. "Yeah, it is frustrating," Harmon said. "But it's also flattering because no one's leaking... I can't finish that sentence without sh***ing on another show."
"Yeah, no one's leaking the first two episodes of '60 Minutes'," Harmon explained. "But it's frustrating because we'd like people to see the episodes finished, with the fixed audio and the video all color corrected. Though, again, people are liking them. Which is great, because we were actually nervous about the first episode — though we're also incredibly proud of it."
The second episode of the animated series titled Mortynight Run, airs on 2 August on Adult Swim.
Click here to watch the episode via live stream. You can also watch it online by clicking here.
The synopsis of the episode reads: "Rick and Morty try to save a gas life form, while Jerry resides in a daycare made for Jerrys."
Meanwhile, Jemaine Clement will be seen playing a sentient gaseous cloud in the episode.
In a new clip from episode 2, fans can see Morty biding an emotional farewell to his telepathic alien friend. Before they say goodbye, Morty is seen asking Clement to sing to him again, and there is more than one Jemaine Clement song in this episode, reports Zap2it.
Clement is best known as a member of the folk band Flight of the Concords, which he and Bret McKenzie turned into an HBO TV series.