Rick Ross arrested for marijuana possession: US rapper expected to post bail in Fayette County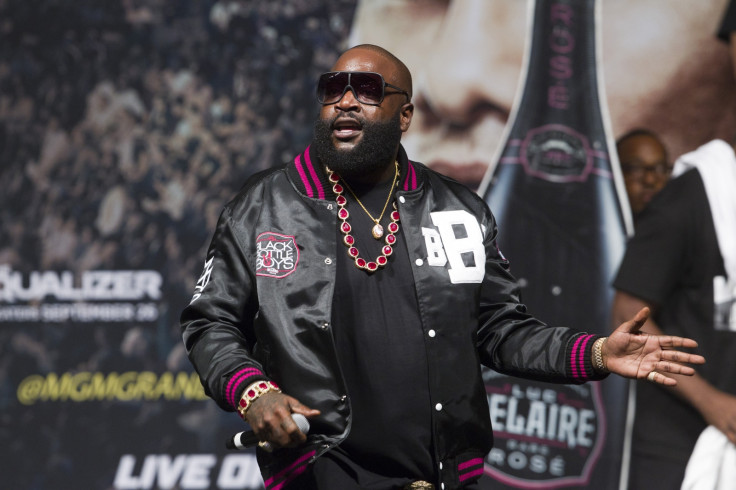 US rapper Rick Ross has found himself in trouble with the law after being arrested for possession of marijuana, according to reports.
The 39-year-old musician, real name William Leonard Roberts II, was reportedly pulled over by police in Fayette County, Atlanta on 10 June at around 4pm after officers suspected the tinted windows on his Bentley were a violation.
According to Reuters, authorities smelled marijuana coming from the hip hop star's car and subsequently found the drugs in the vehicle before taking him into custody at Fayette County Sheriff's Office.
The publication reports that the Rich Forever hitmaker was still in custody as of 11pm on the night of his arrest and Sheriff Barry H. Babb told CNN that Ross is expected to post bail on 11 June.
It is possible that the Stay Schemin' rapper may have already been released from jail as tweets have appeared on his Twitter account overnight, although nothing relating to the alleged incident.
Fox News reports that police found a misdemeanour amount of marijuana in the Bentley, adding that Ross was cooperative and did not appear to be under the influence.
It is believed the rapper will answer to the charges in court at a later date.
According to various reports, Ross was arrested in North Carolina in June 2014 after allegedly failing to appear in court for a previous marijuana possession charge. The music mogul is said to have posted $1,000 (£646) bail in relation to that offence.
Ross has enjoyed a successful rap career since 2006, amassing five number one albums on the US Billboard 200 chart and collaborating with the likes of Jay Z, Drake, Nicki Minaj, Kanye West, Usher and R Kelly.
IBTimes UK has contacted Ross's rep for comment.
© Copyright IBTimes 2023. All rights reserved.