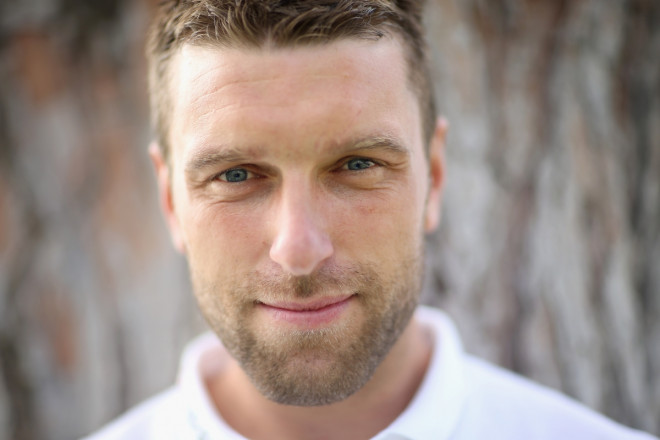 New Liverpool signing Rickie Lambert says his connection with Merseyside ensured his switch from Southampton is a "dream" move for the England international.
Born in Kirkby, Lambert has scaled the footballing ladder before agreeing to join The Reds this week ahead of the World Cup finals in Brazil, in a move that sees the 32 year old sign for his boyhood club.
Once hearing of Liverpool's interest in his services, Lambert admits it was a no-brainer to agree to leave Southampton and link up the club he supported as a youngster.
"Obviously I have always dreamt of playing for Liverpool, but I did kind of think the chance of playing for them had gone," Lambert added. "I didn't think the chance would come. It was a shock when I heard Liverpool were in for me.
"I thought he [my agent] was lying at first. I've been trying to let it sink in for a week and it still hasn't. Even now, I am finding it hard to allow it to sink it.
"It's going to be hard to keep my emotions in check the first time I pull on the Liverpool shirt - I'm not going to lie! It's going to be very emotional, not just for me but also for my family.
"These kind of moments are driving me on. When I get these moments, I seem to produce my best performances and I'm able to use it to my advantage - any emotions, any nerves and any excitement I have. I am hoping that will continue in my Liverpool career.
"I have thought about it all my life. It was something I always thought of when I was a kid. When I knew of the interest from Liverpool, the first thought was of playing and scoring in front of the Kop and how it might be a possibility. Now that I've signed, it could become a reality. I know what I need to do, I know what matters."
Lambert joins Liverpool with the added advantage of having an insight into the tradition of the club while an affiliation with the local area provides him with a connection with the supporters.
Despite entering the latter years of his career, Lambert hopes he still has plenty to offer a Liverpool side who will fighting on four fronts next season, including in the Champions League.
"I know they'll [the fans] be happy that I am a Scouser and a Liverpudlian," he added.
"I know that will mean a lot to them. But I also know what is important and I have to hit the ground running. That's what I'll be intending to do. It means everything to me, but I do believe I can help push this club forward as well.
"Whatever role Brendan has for me, I hope I can just help them push on again and hopefully clinch the title. That is everyone's dream, and that is what we've got to believe we can do."