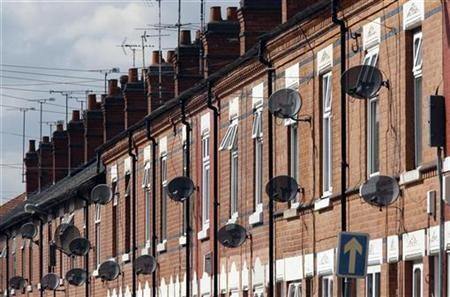 Home sales in the UK have increased to their highest level in three years with almost stable prices as the Bank of England's Funding for Lending Scheme (FLS) helped home buyers with adequate funds.
The Royal Institution of Chartered Surveyors (Rics) said its seasonally adjusted house price balance improved to minus 1 in March from minus 7 in February. The reading indicates that there were roughly equal numbers of surveyors reporting price falls and price rises over the preceding three months.
The latest reading that beat analysts' expectation of minus 5 was the highest since December.
Rics added that its members sold 17.4 homes on average in the first quarter, the highest since the first quarter of 2010.
"A buoyant, healthy property market is central to economic recovery and, while these are still very much early signs, it is encouraging that sales are beginning to pick-up," said Peter Bolton King, of Rics.
"The increase in potential buyers getting out there and viewing property is particularly encouraging. Thanks to initiatives such as funding for lending, mortgages are becoming more accessible to buyers, which is gently easing the pressure on the market and freeing up stagnant chains."
In August 2012, the government and the BoE launched the FLS, which offers banks and building societies cheap finance to increase lending to households and businesses at lower interest rates and easier terms and conditions.
Further, Chancellor George Osborne announced further incentives to homebuyers in his annual budget statement last month to encourage activity in the property sector.
Earlier, a survey by Halifax showed that the UK house prices rose by 0.2 percent on month in March on the back of mortgage-market stimulus by the government and BoE.
By region, the West Midlands saw the biggest rise in house sales in the first quarter, according to Rics, while the London market remained strong. The sales were the lowest in East Anglia and the east Midlands.
Looking ahead, Rics surveyors expect further increase in house prices.