They are thought to be on good terms but former couple Rihanna and Chris Brown could clash on the charts. The singers are reportedly set to release their respective albums, Anti and Royalty, on the same day potentially making for an interesting pop battle.
Brown, 26, is preparing for the release of his seventh studio album Royalty on 27 November 2015 and according to Hollywood Life, his ex-girlfriend Rihanna is also planning the release of her eighth LP, Anti, on the same day. However, Royalty is scheduled for official distribution while Rihanna's record will reportedly be made available exclusively on Jay Z's music streaming service Tidal.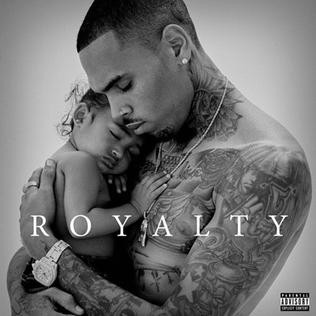 Those with subscriptions to the hip hop mogul's service will reportedly be able to listen to Anti for one week before it is given its official worldwide release on 4 December 2015. This means Brown is likely to take the lead on the charts in the first week as Rihanna, 27, will only have streaming figures to count towards her final sales numbers. The Diamonds singer stands a good chance of triumphing the following week as the hype from Brown's release settles although she may have competition from Coldplay's final album A Head Full Of Dreams which is also scheduled for release on 4 December.
The potential clash comes after One Direction and Justin Bieber dropped their albums on 13 November 2015. The official number one is yet to be revealed but predictions are that Bieber's Purpose will top the Billboard 200 chart in the US while 1D's Made In The A.M. is expected to dominate the UK charts.
Rihanna's next album has been one of the most elusive records in pop with the singer yet to confirm a release date. Fans were hoping the Bitch Better Have My Money hitmaker would follow the same pattern of her previous releases and drop the album in November but that appears to be unlikely. Brown's new album promises to be his most personal yet with the LP named after his one-year-old daughter Royalty. Although an official tracklist has not been revealed, the album is expected to feature the singles Liquor, Zero and Back To Sleep.