Fans were hoping to hear new music during Rihanna's performance at the Victoria's Secret Fashion Show 2015 but that is now unlikely given the pop star has cancelled her performance. The Diamonds singer was scheduled to provide the entertainment at the lingerie brand's showcase on 9 November but she has now been replaced by Ellie Goulding.
Joining Selena Gomez and The Weeknd on the bill, Rihanna, 27, had been expected to perform tracks from her long-awaited eighth studio album, which is titled Anti, but sources claim the singer does not feel her new material is yet up to scratch.
An insider reportedly told the New York Time's Page Six: "She's still working on some stuff and [the music] isn't to a point where she wants to perform it. Things are supposed to be further along, but she's still not ready." However, another source appears to have a contrasting reason for the cancellation and suggests Rihanna simply did not have time to fit the fashion show into her schedule.
The source said: "She does have something to perform. But the album isn't finished yet, and finishing it is the priority. She couldn't take the time to rehearse and perform and finish the album. It just all didn't come together." Goulding, 28, will no doubt appreciate the platform to promote her new album Delirium, which is released on 6 November.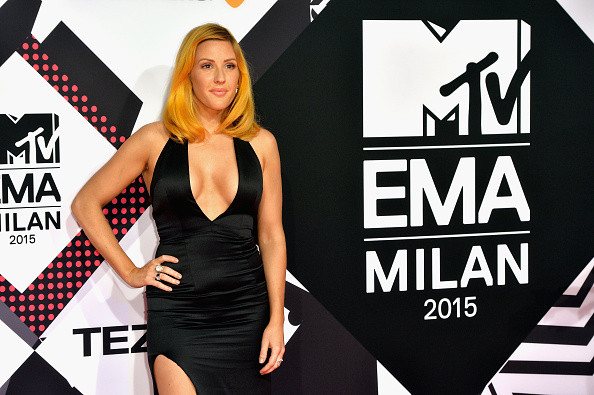 One insider did not seem to be impressed by the calibre of replacement, remarking: "She's no Rihanna." However, another source said: "It is what it is. It hasn't seemed that anyone is upset. It's business as usual. They're just relieved that everything is still moving and are thrilled Ellie was able to pick the ball up on such short notice. They're pumped that she's game."
Rihanna has revealed few details about Anti but her father Ronald Fenty previously revealed that she is taking time to perfect the anticipated record. He reportedly told The Sun: "Robyn is not happy with the new album. She's not comfortable with it. When she went over the songs she found all these little things she wanted to change and was worried about it. It's a long process and isn't easy."
It was thought Rihanna would be releasing Anti in November to follow tradition of her most recent albums, but Billboard reports it is being scheduled for December and could be dropped as a surprise in similar fashion to Beyonce, who released her self-titled fifth studio album without announcement in 2013.
British model Jourdan Dunn, who has walked for Victoria's Secret in the past, was one of the many people looking forward to Rihanna's performance and allegedly tweeted her fury at the brand, writing: "Feeling so much better about not doing BS... sorry I mean VS now that Rihanna isn't doing it also," however, the tweet appears to have been deleted from her account.
For more entertainment news, follow the IBTimes UK's A-List on Twitter.