Rihanna has sent tongues wagging once again after sharing a selection of sexy behind-the-scenes snaps from her Where Have You Been video with fans.
In the photos posted on her Facebook page, the 24-year-old singer poses topless as she prepares to film her latest video.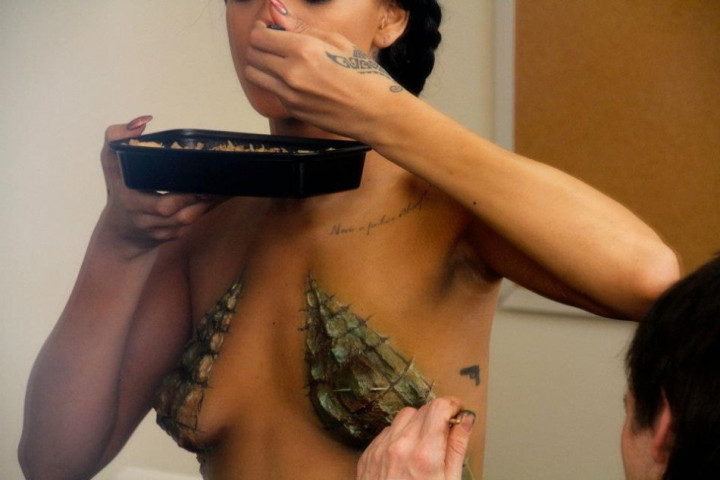 The saucy snaps, which have created a buzz, show her breasts as well as her bare back covered in crocodile scales.
In one image she is seen posing with her half naked body on full display, while in another she shows the reptilian like skin being painted on her back.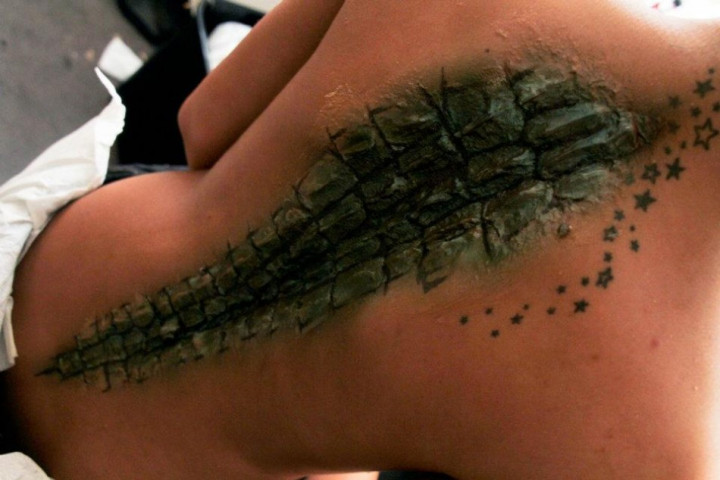 The Where Have You Been video, released last month, sees the Bajan beauty don crocodile scales as she emerges from a swamp.
RiRi looks super sultry in a long black wig, headpiece and beads for the steamy jungle-themed video.
Meanwhile, the raunchy We Found Love songstress has sparked fears that she could soon be heading to rehab after a string of controversial antics in recent weeks.
She tweeted disturbing images of herself visiting a strip club and pouring a mystery white substance on a minder's head at the Coachella festival in California.
The singer also raised alarm after she tweeted a photo to her 18 million followers of herself hooked up to a hospital drip after a night out partying at the Met Gala in New York.