Rihanna hit the ramp at the 2016 New York Fashion Week as a designer. The singer showcased her collection at her Fenty Puma by Rihanna runway show on the second day of the ace fashion event.
The debut Fenty Puma by Rihanna collection features autumn-winter clothing inspired by Japan's high street fashion. Models presented black and white creations wearing gothic makeup with jet black lipstick and painted white tresses.
"I think design is a part of being creative," the 27-year-old Barbadian singer told The Associated Press backstage before the show. "I enjoy creating and expressing the crazy things going on in my mind through something that people can see and that is tangible. That is the best part, being able to express yourself," she said.
"Fashion to me was just one of those things that came naturally. I enjoy discovering it — all the different styles, finishes, fabrics, silhouettes. It's not easy, but it doesn't feel like work."
Rihanna said there are lots of great designers in the world who have inspired her, but she did not want to copy them. At the end of the show, the Take a Bow singer walked down the runway to take a bow, wearing a grey-and-white patterned jacket with a large hood that looked like a boxing robe. She wore a pair of sneakers, befitting a collection for Puma, to complete her look.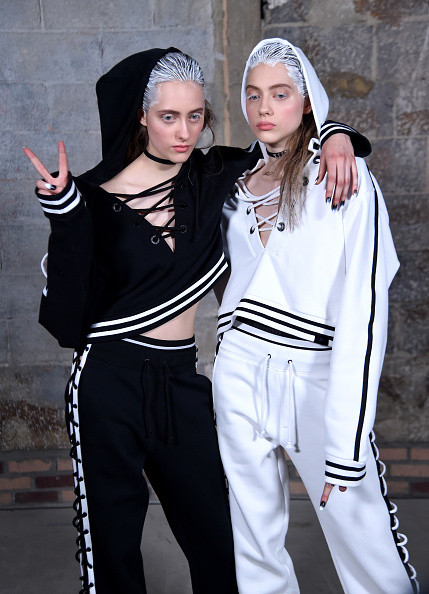 "If the Addams Family went to the gym, this is what they would wear," Rihanna told Vogue of her runway dress, referring to the fictional American family that is not bothered what others think of its appearance.
"I'm inspired by attitude more than anything," she added. "Literally from my album to my collection, everything has been stemming from what makes me feel something, what moves me."