Pop singer Rihanna has posed in a series of swimsuit pictures as part of a new tourism campaign for her home country of Barbados.
The 24-year-old singer is undoubtedly the most celebrated Bajan in the world, and the Barbados Tourism Authority is seeking to capitalise on her fame.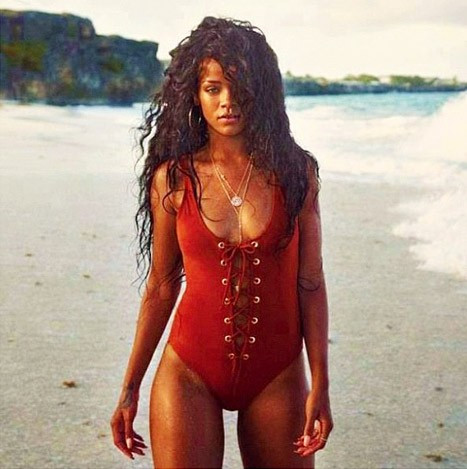 A sizzling Rihanna posted three pictures from the shoot on Instagram. She can be seen in a red lace-up swimsuit in two pictures while in the third image, she can be seen in a white bikini, leading a horse across the waterfront.
The current campaign is the second part of an advertising drive, launched by the Tourism Authority. Rihanna tweeted a photo from the campaign, captioning it with a simple hashtag "#BARBADOS."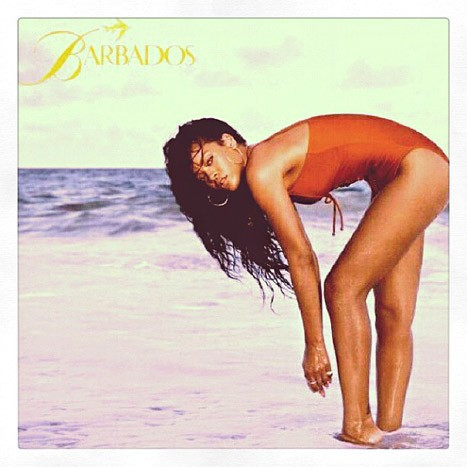 The campaign also includes a promotional video which was released by the Barbados Tourism Authority earlier this month. In the video, the Bajan beauty can be seen being captivated by the beauty of the lush Caribbean island. She can also be seen playing on the clear ocean water, cycling through the woods and dancing around joyfully on the beach. Check out the video below:
Meanwhile, reports suggest that the We Found Love hit maker is worried about her on-off boyfriend Chris Brown, following his brawl with 25-year-old Pyramid singer Frank Ocean. Rihanna called Brown to check on him after a picture of the R&B star wearing a cast on his hand appeared on the internet.
Also, this week, Brown's ex girlfriend Karrueche Tran appeared on the magazine cover of Rolling Out magazine and spoke about the famous love triangle involving herself, Brown and Rihanna.
"It was very hard," Tran told Rolling Out magazine. "I try my best to just ignore the negativity, which is hard for me because it's a lot to deal with. But I try to keep a positive mind and stay strong and not put energy into it."