A RIM spokesperson has confirmed that BlackBerry 10 smartphones will support 4G when they launch on 30 January next year.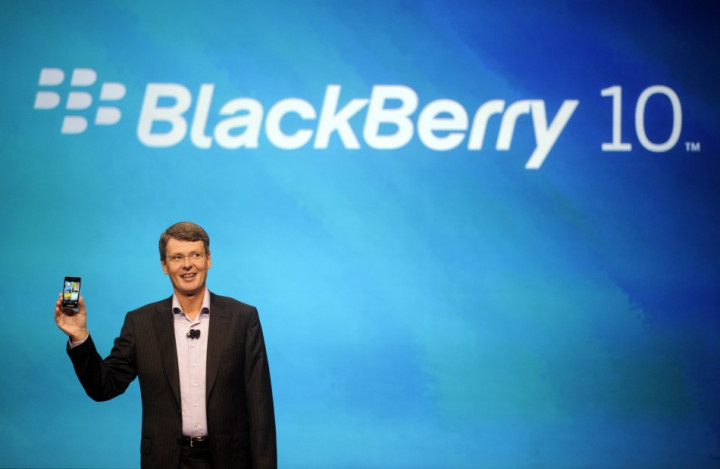 The confirmation is the first time RIM has officially said it will be supporting the super-fast mobile broadband technology, though the RIM spokesperson who confirmed to IBTimes UK that the technology would be supported wouldn't say if 4G in other countries would be supported.
EE, which operators the UK's one and only 4G network, seemed to confirm the news earlier, when it issues a statement saying:
"EE can confirm that from launch, it will range BlackBerry 10 for consumer and business customers on its superfast 4GEE service"
EE's 4G network operates on the 1800MHz frequency while 4G network elsewhere in the world operate at different frequencies, such as 700MHz and 2100MHz in the US. It is expected that RIM's new phones will support all the major network in the US and Europe, just like the iPhone 5 does.
Whether or not it will support the 4G network which O2 and Vodafone will launch next year is unknown, as these will operate at 800MHz and 2.6GHz.
Hinted
While RIM has hinted at the fact 4G would be included, this is the first official confirmation that the technology would be supported.
Back in October, RIM's UK and Ireland chief, Rob Orr blamed RIM's delay in launching 4G BlackBerry handsets as one of the main reason it had lost so much market share in the US.
RIM, which saw its share of the smartphone market cut in half during 2012, is placing all its faith in BB10, and hoping that the new operating system will help it recover from what has been a very tough couple of years.
Despite some reservations about the platform from some quarters, it seems like UK operators will be putting their faith in RIM with all major networks confirming today that they will offer the new devices to their customers.
Earlier this week, RIM announced it had begun a "beta testing" program that allows 120 companies and government departments to try out its new BlackBerry 10 smartphones before their global launch on 30 January.
In October the company opened up app submissions for the new BB10 platform.
The company is expected to launch two devices next month, one with a fully touchscreen interface and another with a more traditional BlackBerry combination of touchscreen and QWERTY keyboard.
The RIM spokesperson wouldn't expand on when the devices will go on sale and how much they will cost, saying those details will be announced during the launch on 30 January.