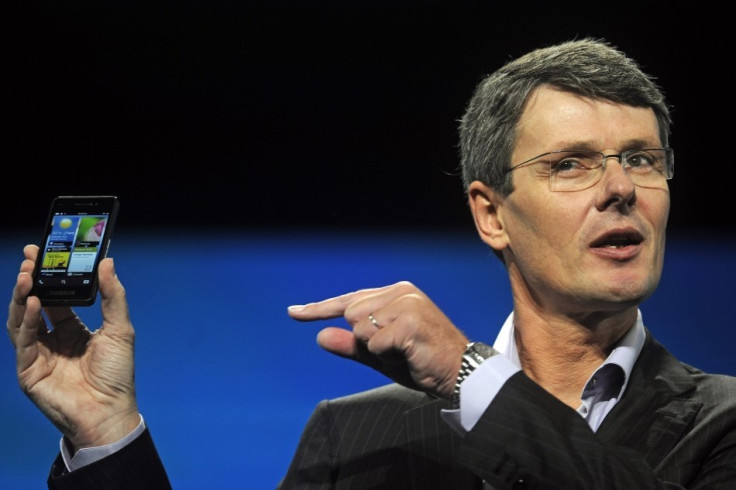 BlackBerry maker Research In Motion (RIM) is planning a major restructuring that will see the Canadian company cut at least 2,000 jobs, according to a Globe and Mail report on Saturday.
RIM employs nearly 16,500 people globally which is considerably lower than its peak, which was closer to 20,000.
In an earlier restructuring bid, RIM had cut 11 percent of its workforce in July 2011.
The new development would take place within the next couple of weeks covering its worldwide operations, the Canadian newspaper reported, citing sources close to the company. The announcement is reportedly planned for around 1 June, ahead of the end of its first quarter.
The lay-offs are expected to hit as many as 6,000 people and affect RIM's legal, marketing, sales, operations, and human resources divisions, Reuters reported.
"The strategic question is: are you accelerating into a better future or shrinking to a niche operation," Reuters quoted the source as saying.
RIM had hinted at efforts on the part of the company to streamline operations and save $1 billion in the fiscal year during the earnings call. The company got its new Chief Executive Thorsten Heins in January.
Of late RIM has lost its market dominance in the wireless email sector mainly due to competition from new entrants in the sector such as Apple's i-phones and Google's Android-based phones.
According to Reuters, the company has been allowing more junior staff to leave the company for the last several months, a practice which is known as "Goodbye Thursday" within the company because the cut usually happens on that day of the week.
However, the news of the impending lay-offs did not boost RIM shares. The company's shares hit a multi-year low of C$10.87 on the Toronto Stock Exchange on Thursday.