The waters in which swimmers and sailors will have to compete at the Rio 2016 Olympics contain levels of disease-causing viruses roughly equivalent to that found in raw sewage. With a year to go until the start of the games, the Associated Press (AP) tested water quality at Olympic venues for both viruses and bacteria. The results showed that not one venue was fit for swimming or boating, according to international experts, who say it's too late for a clean up.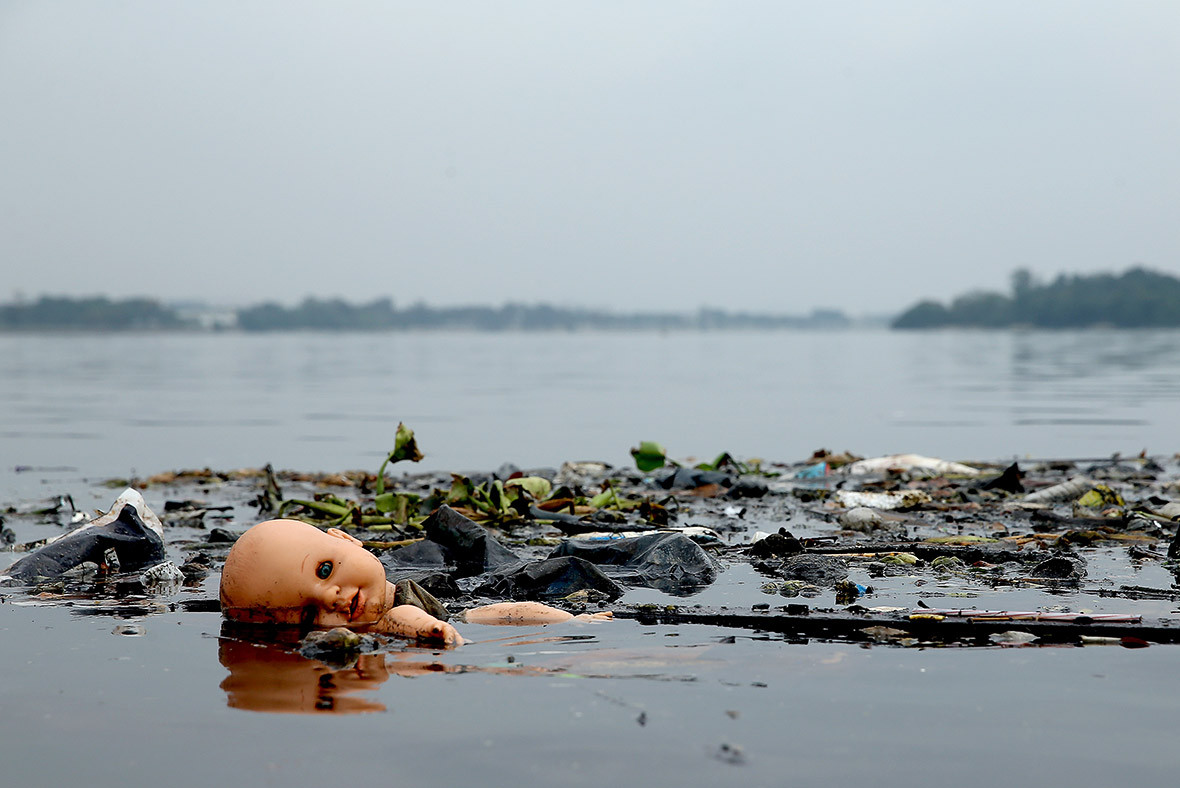 "What you have there is basically raw sewage," said John Griffith, a marine biologist at the independent Southern California Coastal Water Research Project. Griffith examined the protocols, methodology and results of the AP tests. "It's all the water from the toilets and the showers and whatever people put down their sinks, all mixed up, and it's going out into the beach waters."
Water pollution has long plagued Brazil's urban areas, where most sewage isn't collected, let alone treated. In Rio, much of the waste runs through open-air ditches to fetid streams – littered with floating rubbish, household waste, and even dead animals – that feed the Olympic water sites and blight the city's picture postcard beaches.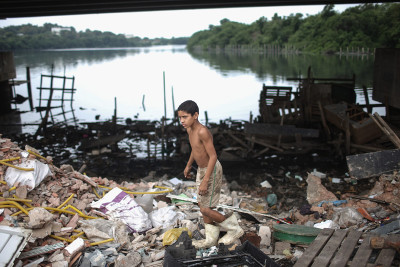 Mario Moscatelli, a biologist who has spent 20 years lobbying for a clean up of Rio's waterways, said: "For years now we've seen the flow of raw sewage, which contains fecal coliforms and other bacteria, viruses, protozoa and an infinite number of pathogenic microorganisms that can cause everything from ringworm to hepatitis." These ailments could knock an athlete out for days, potentially curtailing Olympics dreams.
Dr Richard Budgett, medical director for the International Olympic Committee (IOC), offers this advice for athletes who will compete in the virus-laden waters: "Washing your hands is an extremely important part of reducing the risk of infection of any sort." Water experts say such safeguards aren't enough to protect athletes who get drenched during competitions and have an almost certain chance of being infected by the viruses entering their mouths, nose, cuts on skin or any opening of the body.
"This is by far the worst water quality we've ever seen in our sailing careers," said Ivan Bulaja, a coach for the Austrian team, which has spent months training on the Guanabara Bay. "I am quite sure if you swim in this water and it goes into your mouth or nose that quite a lot of bad things are coming inside your body."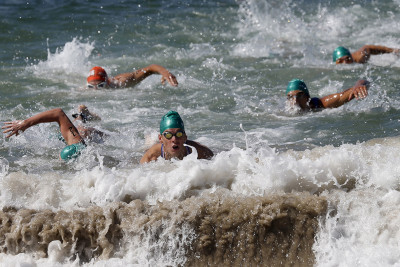 Initially, the IOC and local Olympic organisers in Rio had said they would only test for bacteria in the water, as Brazil and virtually all nations only mandate such testing to determine the safety of recreational waters. However, after the AP tests revealed high counts of viruses directly linked to human sewage in the Olympic waters, the IOC has said it will expand its testing to include viruses.
Fernando Spilki, a Brazilian virologist, carried out four rounds of viral and bacterial water testing, collecting samples at three Olympic sites. His testing looked for three different types of human adenovirus that are typical "markers" of human sewage. In addition, he tested for enteroviruses, the most common cause of upper respiratory tract infections in the young, which can also lead to brain and heart ailments. He also tested for rotavirus, the main cause of gastroenteritis globally.
The test results consistently found high counts of active and infectious human adenoviruses, which cause explosive diarrhoea, violent vomiting, respiratory trouble and other illnesses. The concentrations of the human adenoviruses were roughly equivalent to that seen in raw sewage. Brazilian health experts who deal with sewage-related illnesses point out that most Brazilians develop immunities to these viruses by the time they reach adolescence, but foreigners won't have that advantage.
The AP study showed that the spot where athletes were entering the water on Copacabana Beach had a minimum reading of more than two million human adenovirus per litre – that's 2,000 times the reading that would be considered highly alarming if seen on beaches in the US or Europe. At the high end, Copacabana registered 49 million adenoviruses per litre.
Brazilian authorities had pledged that a major overhaul of the city's waterways would be among the Olympics' most significant legacies. As part of its Olympic project, Brazil promised to build eight treatment facilities to filter out much of the sewage and prevent tons of household trash from flowing into Guanabara Bay. Only one has been built.
The opening ceremony of the Rio 2016 Olympic Games will be held on Friday 5 August 2016.