With little more than a year until the opening ceremony of the Rio 2016 Olympic Games, many people fear the city will not be ready. A Reuters report issued in May said construction of several venues had not started and some major contracts had not even been tendered.
At a similar stage in the run-up to the 2012 London Olympics, almost 80% of venues and infrastructure had been completed. In Rio, only about 10% of 56 Olympic construction, overlay and energy projects had been finished (this figure excludes 11 existing stadiums that need no renovation).
Auditors have revealed the extension of a subway line to the Olympic Park in the Barra de Tijuca neighbourhood may not be ready for Rio 2016. As for the picturesque but polluted Guanabara Bay where the sailing will be held, the city has admitted promises to get it clean will not be kept.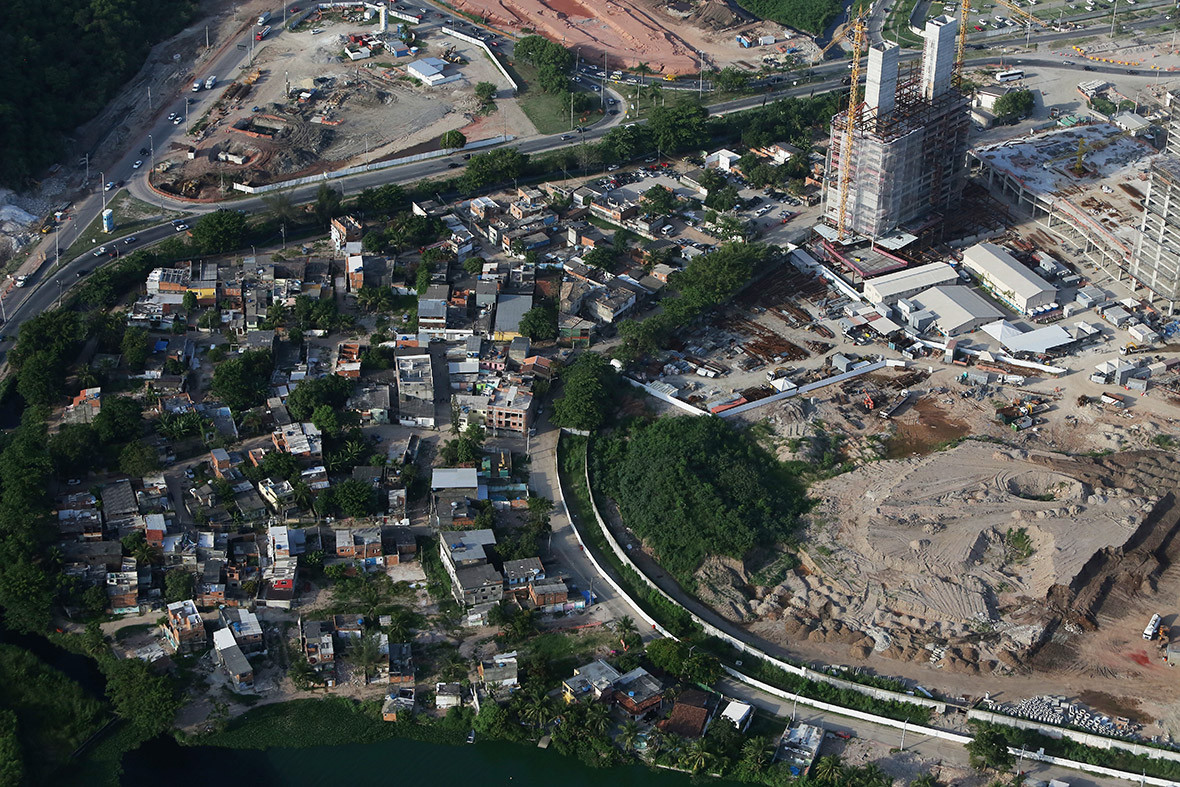 One thorn in the side of developers is many residents of the Vila Autodromo favela in the vicinity of the park are resisting eviction notices. More than 90% of the favela has been demolished to make way for Olympic projects but many families are refusing to leave, clinging on despite increasing isolation and irregular access to basic services such as water and electricity.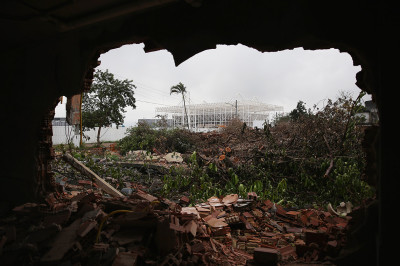 Located off a main avenue in Rio's prosperous beachside suburb of Barra da Tijuca, Vila Autodromo is a small strip of houses and unpaved roads. The buildings vary from ramshackle cinder block homes typical of squatter settlements, or favelas, to well-built spacious houses by the water.
Authorities say the land occupied by the favela is needed to build an access road to the park but residents believe the area will be used to build luxury apartments or hotels once the Olympics are over.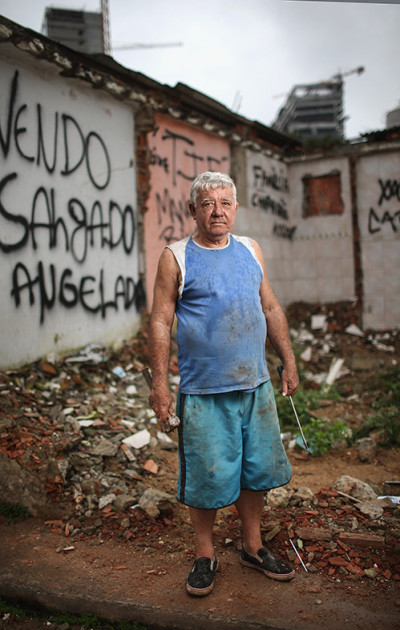 The opening ceremony will be held on 5 August 2016 in the famous Maracana stadium. But here, too, favela residents are giving organisers a headache. About 45 families from the Metro-Mangueira favela are refusing eviction notices issued as part of preparations for the 2016 Olympics. At its peak, the favela housed around 700 families. Evictions and demolitions continue in the area, which is destined to become a parking lot for the stadium.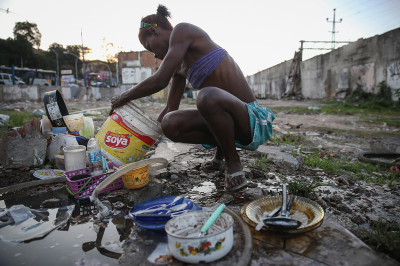 Brazilian officials point to the country's hosting of the 2014 World Cup, which was a success despite stadiums being handed over late. "London and Rio are very different. The laws are different, the processes are different. We are a developing country and we have our own characteristics," said Marcelo Pedroso, acting head of the Public Olympic Authority. "I'm relaxed about saying that there is no problem with where we are in our preparations."