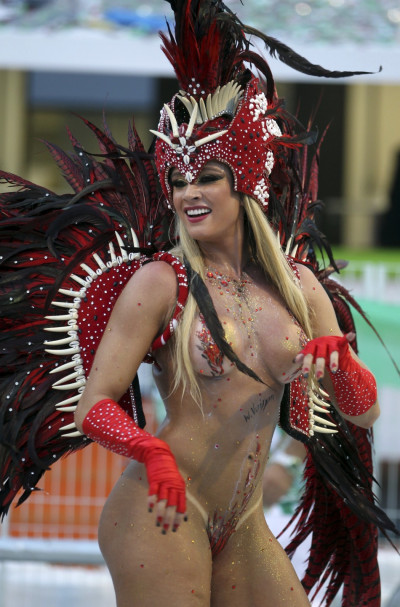 The world's biggest street party is under way again in Rio de Janeiro, with the Brazilian heat not the only thing that was sizzling.
Over two million people showed up to hit the streets of Rio to samba and party in the sun.
February is the hottest month in the southern hemisphere - in every sense.
Rio Carnival: Craziest Costumes of 2012 [SLIDESHOW]
Rio Carnival 2012: Two Million Party on the Streets [SLIDESHOW]