Police clashed with hooded youths on the third night of protest against the eviction of squatters from the Can Vies building in the Sants neighbourhood of Barcelona.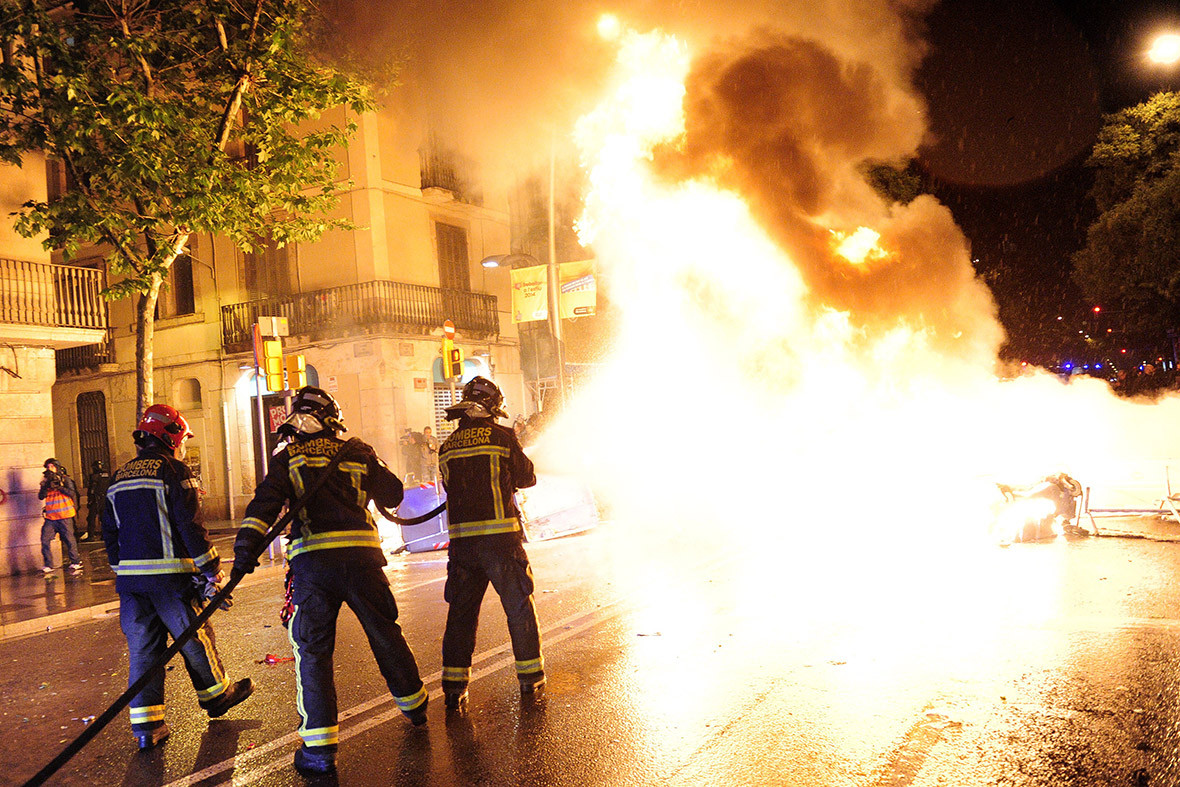 The Can Vies social centre, owned by the Transports Metropolitans de Barcelona company (TMB), has been occupied by squatters since 1997. Some of the squatters have lived in the building for most of their lives.
When negotiations between the city of Barcelona and the 12 youths occupying the building broke down, riot police surrounded the building to evict them forcibly.