The Ripple effect – blockchain start-up aiming to usher in new era of global payments
'We are trying to show the market that blockchain can become real', says managing director Daniel Aranda.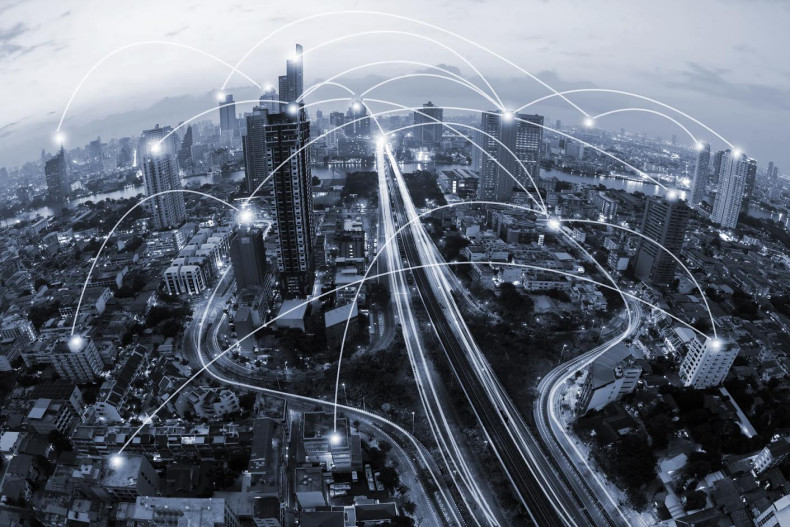 In many ways, Ripple wants to change the world. In the four years since its launch, the global payment protocol – based around a cryptographically secure public ledger – has thrived, now boasting 100 financial institutions around the world as collaborators.
As such, it was perhaps fitting that IBTimes UK met Daniel Aranda, managing director of Ripple Europe, in the bustling centre of Canary Wharf – one of the UK's largest financial districts that many of the world's largest banks call home.
It's an interesting locale for Ripple's London office, a firm that many large banks may perceive as – dare we say it – disruptive. However, unlike many plucky fintech startups, Ripple is less interested in replacing traditional banking and more in revolutionising the status quo.
"The expectations of the markets have totally changed and that's the opportunity we see," Aranda said. "We are bringing internet infrastructure to financial services. If you send an email you want people to receive it immediately, if you send a payment you want people to receive it immediately."
For those in the fintech scene, Ripple will be a recognisable name. Founded – at least in its current form – back in 2012 by two executives called Chris Larsen and Arthur Britto, the US-based business has become well-known for working with institutions across the world to develop inter-bank cross border payments.
At its core is the Ripple Transaction Protocol (RTXP), while users can make payments with each other using signed transactions in Ripple's currency, known as XRP. It's a complex process (find out more here) however Aranda explains it in simple terms: as a tech-savvy upgrade to global financial infrastructure. Banking 2.0, if you will.
"Our overall belief is that over the next couple of years you are going to see a lot of new kinds of demands and expectations from the market on financial services and a lot of those demands come from expectations set by the internet," he explained.
"If I send you a text message I would expect you to receive it immediately. If I send you a package I would expect you to receive it pretty soon but I should also be able to track it online, if I order an Uber I would expect it to be here in two or three minutes. Everyone wants everything immediately and on-demand.
"The same is true on the corporate end. If you think of the new corporates like Uber or Alibaba or Airbnb, they were born online from day one and their needs have changed a lot as well. The overall thesis of the company is that the financial system we know today was built for the 1970s world and people have changed – and those changes have largely been spurred by the internet."
"There is definitely a problem to solve"
With its technology as a key example – a technology that is quickly spreading across the world thanks to offices in San Francisco, New York, London, Luxembourg and Sydney – Aranda believes blockchain-enabled systems are clearly the future.
"It takes three days in the US to make a transfer as it goes through the system," he said. "In the UK you have a system that allows you to pay other people immediately. In Europe, you can do transfers within the European Union. Singapore has its own system. Australia has its own system."
He continued: "All those systems are largely built around the central banks [...] but there is no global central bank so therefore no global payment system. So, global payments are actually very hard. We thought, okay, there is definitely a problem to solve.
"I think part of what we are trying to show the market is that blockchain can become real, it can become a real thing that can actually be used in the market. I think a lot of what you have today is a lot of proof-of-concepts and lab experiments for testing blockchain technologies but we are actually deploying it into production."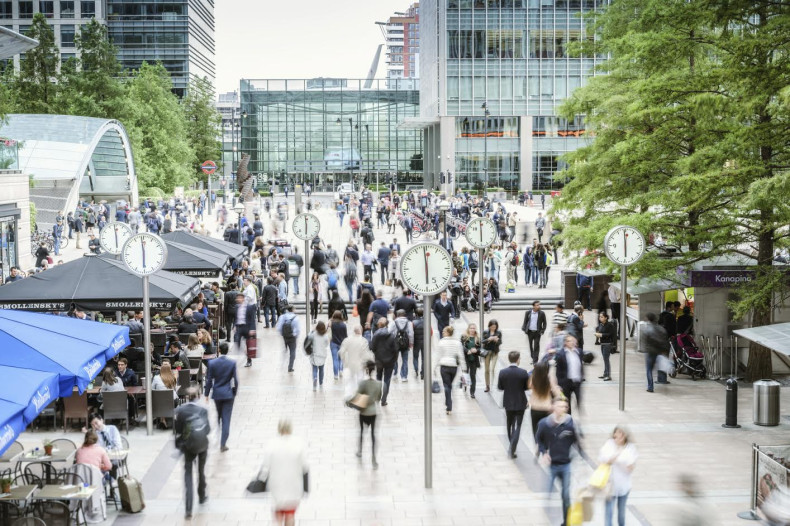 Indeed proper adoption, for Ripple at least, is now a reality. In May this year, Santander announced it would be introducing Ripple's blockchain to facilitate international payments through a new smartphone app. It worked alongside Apple Pay and let users (at the time banking staff) to transfer between £10 and £10,000 around the world instantly.
Meanwhile, as previously reported, it was announced this week (20 October) that US-based startup R3 – along with 12 global banks – had completed an initial test of Ripple's cross-border blockchain systems that aimed to "enhance liquidity" in real time.
"In terms of traction, there are 100 banks now we are working with around the world," Aranda told IBTimes UK. "Thirty of them are beyond the proof-of-concept stage, they are doing real money system implementation – they are actually transacting. That's right now.
"Ten of those 30 are moving into commercial production where they will have a service – they will market to customers and invest in it. That's the first time blockchain is being rolled out into production. That was a really key goal of the company to get to that point. If it's not happening for real, it's not happening."
To date, the UK has been welcoming to fintech startups, with one 2016 government report claiming the sector attracted £524m ($644m) in investment last year. But inevitably there will be a degree of push-back from some banks, especially well-established structures like the Bank of England, right?
"Whenever you introduce change into an environment like a bank or a financial system there is resistance but these are systems that have to be very stable – they have to be failsafe," Aranda said. "If you don't get paid at the end of the month that's a huge problem. Money getting to your account is really critical so you can't really mess around with that too much.
"At the same time though I think banks, like many other businesses, are under pressure to figure out how to grow their business and offer new kinds of services and experiences to their corporate and retail users. If new technologies can help provide the platform to help grow that business then that's something they are willing to investigate.
"I think that's something we have tapped in to."
---
For the latest news make sure to sign up to the IBTimes UK Fintech Focus newsletter