Ripple to launch payment service, XRP price surges 74%
Ripple has major institutions and companies — including MoneyGram, Western Union, Mercury FX and Cambridge Global Payments — testing xRapid, which could use the XRP token.
The price of XRP, the cryptocurrency associated with Ripple — a company that uses blockchain for providing financial services — has spiked by almost 74 percent in four days. This jump comes after a Ripple executive told CNBC the company could launch its cryptocurrency-focused product xRapid "in a month or so."
"I am very confident that in the next one month or so you will see some good news coming in where we launch the product live in production," said Sagar Sarbhai, head of regulatory relations for Asia-Pacific and the Middle East at Ripple. Sarbhai also added that the firm was making steady progress with xRapid, which is intended to help banks speed up transactions by using XRP.
Ripple's website describes xRapid as a product for payment providers and other financial institutions who wish to minimize liquidity costs and also improve their customer experience. "Payments into emerging markets often require pre-funded local currency accounts around the world, liquidity costs are high. xRapid dramatically lowers the capital requirements for liquidity," the website says.
Sarbhai said about 120 banks and financial institutions had already partnered with Ripple for using its blockchain-based settlement product, xCurrent. This product, unlike xRapid, does not use digital currency to help cross-border transactions but does it using Ripple's blockchain network.
At present, Ripple has major institutions and companies testing xRapid, and these include MoneyGram, Western Union, Mercury FX and Cambridge Global Payments. Although none of these companies have decided to use xRapid once it is formally launched, other companies— like SBI Bank, Cuallix and Zip Remit — have already committed to using the product.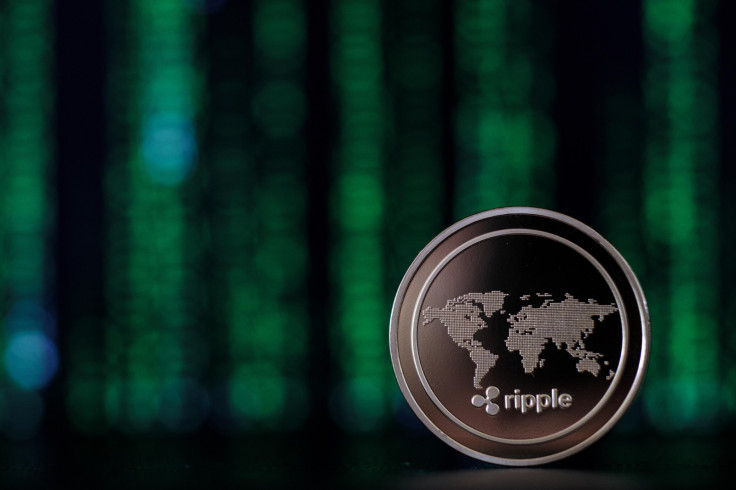 The price increase of XRP is outperforming other more popular cryptocurrencies like bitcoin and ethereum, both of which have seen prices go up by 0.24 percent and 0.53 percent respectively in the last week. XRP was trading at $0.27 Tuesday, went up to $0.32 Wednesday and this surge continued, the price hitting $0.47 early Friday. This is the highest XRP has gone to since mid-July, when the price was $0.51 before a steep slump of 43 percent until Tuesday, as tracked by CoinMarketCap.
The growth in the cryptocurrency's price was unexpected, and some traders had been shorting XRP until as recently as last week. They stand to make a tidy profit now.
Ripple announced a partnership with PNC Financial Services Group Inc. on Wednesday for its blockchain platform. Ripple presently has over 100 clients around the world and operates in 40 countries. The company is also scheduled to hold its Swell conference in San Francisco in October. Speakers from Banco Santander, Payments Canada, and other financial institutions and some regulators are listed to talk at the conference. It was also reported former President Bill Clinton would be present.
© Copyright IBTimes 2023. All rights reserved.