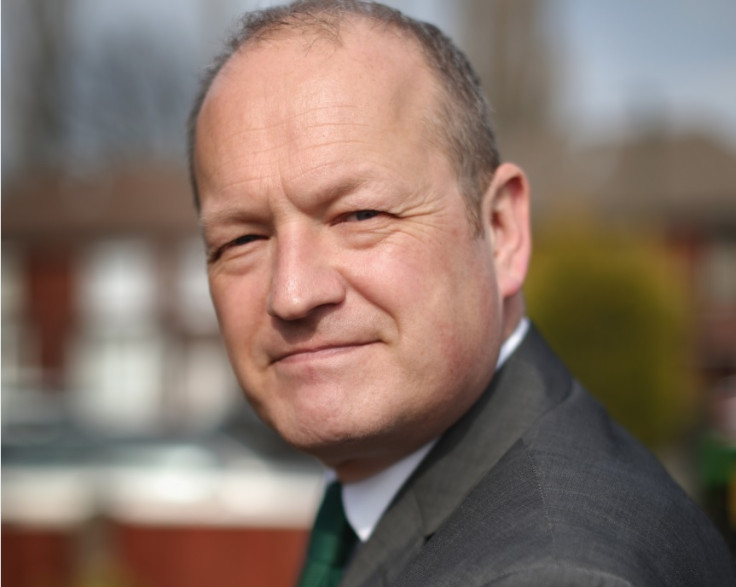 One thing is for sure, Simon Danczuk is no stranger to the press. He co-founded a firm with his ex-wife Karen Danczuk to "assist in the production of media articles" in 2014. That same year Karen was crowned the "selfie queen" of political Twitter, thanks to her racy close-up snaps; and Simon published Smile for the Camera, The Double Life of Cyril Smith.
The book provided further allegations of the late Liberal Democrat's sex crimes against children, and claimed Smith was a member of a high-profile paedophile ring. But Danczuk, the MP for Rochdale since 2010, stepped back from campaigning against child abuse in 2015 after revealing that he had been suffering from depression.
His relationship with Karen came to a very public end when the pair publicly rowed through the papers amid claims of infidelity and alcoholism. Karen eventually resigned as a director of Danczuk Media in August and parliamentary records show she stayed on as Simon's caseworker until September.
The anti-Corbyn campaign
With the shock election of Jeremy Corbyn as Labour leader, Danczuk became a prominent critic of the left-winger. He enraged Corbyn's allies when he announced that he planned to launch a "stalking horse" challenge to overthrow the leader and revealed details of a private meeting between the pair in a Mail on Sunday article.
"Unlike the decidedly distasteful characters who have attached themselves to his coat tails, Jeremy is warm, well-meaning and sincere. I'd go further: I like the guy and would happily share a falafel and green tea with him. It's not hard to see why he won the leadership contest: there's a refreshing openness about him," wrote Danczuk.
"But, unfortunately, politics is about much more than that. And as someone who desperately wants a Labour government, we need a leader who can win a General Election, not parliamentary beard of the year.
"What worries me is that there is a profound lack of judgement and naiveté about Jeremy, and he's on such a short ideological tether he's never going to reach out beyond activists. He's not going to grow into a 'father of the nation' figure; he's more likely to be viewed as an out-of-touch uncle.
"Spending 40 minutes with him has not changed my view: he is unsuited to leading a major political party and the sooner we get a Labour leader who is, the better."
Cosy pub date... while Rochdale floods
Danczuk's love life remained in the news after he was spotted with a Labour councillor at the party's annual conference in Brighton. Claire Hamilton, 32, shared a picture of herself and Danczuk on Twitter. Hamilton, a self-described "proud mum" later used the social media platform to publicly split from the Rochdale MP.
Dumped Danczuk. He had it coming

— Cllr Claire Hamilton (@CllrClaireH) December 27, 2015
The move came after the pair were criticised for having a "cosy Boxing Day out" while parts of Rochdale flooded. Danczuk later apologised. "I would like to take this opportunity to personally apologise to those who felt I misjudged my immediate response to the floods and reassure my constituents that I have redoubled my efforts to make sure our town gets the help it needs to get back on its feet," he wrote in the Rochdale Observer.
But hours later the Labour MP was embroiled in another scandal when The Sun alleged that he had exchanged "sexually explicit" text messages with a 17-year-old girl. The paper said Danczuk had asked her if she wanted a "spanking" and the 49-year-old apparently shared his "horny" state.
Greater Manchester Police investigated the case to ensure that the girl had not been harassed. The force concluded that no offences had been commitment.
Today's Sun story, while not entirely accurate, refers to an extremely low point in my life

— Simon Danczuk (@SimonDanczuk) December 31, 2015
Meanwhile, Labour had suspended Danczuk's membership of the party, pending an investigation, and the Rochdale MP "apologised unreservedly" for his "inappropriate" behaviour. "I was stupid & there's no fool like an old fool," he said on Twitter.