Labour MP Simon Danczuk has been suspended from the party after becoming embroiled in a sexting scandal in which he asked a teenage girl if she wanted to be "spanked" and told her how "horny" she made him.
The 49-year-old Rochdale MP, who has been a vocal campaigner against child abuse, sent 17-year-old Sophena Houlihan a series of sexually explicit messages over a two month period, even begging her to leave the UK and join him in Spain.
A Labour spokesperson said: "The General Secretary of the Labour Party has today suspended Simon Danczuk's membership of the Party, pending an investigation into allegations published in the media today. A full investigation will now take place under the authority of the National Executive Committee, which will be responsible for determining any further action."
Danczuk has since apologised via a post on Twitter, describing himself as "an old fool":
"So basically you want me to spank you?!"
Danczuk, 49, sent the lewd texts after the teenager applied for a job in his constituency office, according to The Sun. The performing arts student said she initially "enjoyed the attention" but claimed she felt "duped" when the text messages became more explicit.
She told The Sun: "When I first got in touch I never expected the messages to get so graphic. At the time I played along with it, but now I feel like he duped me. I was keen for a career in politics and he is a very high-profile MP and I was in awe of him."
Danczuk, who spearheaded a campaign to expose his predecessor Cyril Smith as a paedophile, was reportedly first contacted by Sophena in July via Facebook. The girl, who lives with her mum, had initially inquired about a job as a case worker in his office.
But soon after Danczuk split from his wife Karen, the messages he sent became more flirty with one first asking how old she was. When she replied, "17" Danczuk said: "Good for you."
Simon Danczuk: "Do you mind if I ask how old you are?! Glad you're keeping well. Best wishes."
Sophena Houlihan: "Sure, I'm 17."
Simon Danczuk : "Good for you!"
Sophena Houlihan: "I like the idea of teasing you ;) [CENSORED] but then stop and go slower :p. I wish I could [CENSORED] right now."
Simon Danczuk : "You would not believe how hard [CENSORED] right now!"
The pair then began exchanging more explicit messages, with one message from the MP saying: "You would not believe how hard [censored] right now!"
Another from Danczuk read, "I've a good mind to discipline you", before he asked if she wanted him to "spank" her.
Sophena Houlihan: "I'm quite turned on just by thinking about it."
Simon Danczuk: "It is!!!!! God, I'm horny! x"
Sophena Houlihan: "Good. That was my intention ;) you like honesty & I like to say how it is. I forgot to mention.. Another thought that just popped into my head.. of you [censored] moaning your name.. :)"
Sophena said: "I could not believe what I was seeing when he first sent me a naughty message. I was shocked. He's an MP and shouldn't be behaving like that. He also had only just split up from Karen. When we started messaging it was like he wanted to be friends with me — or genuinely wanted to help. But surely he can't help everyone who asks him? I did wonder if there was more to it.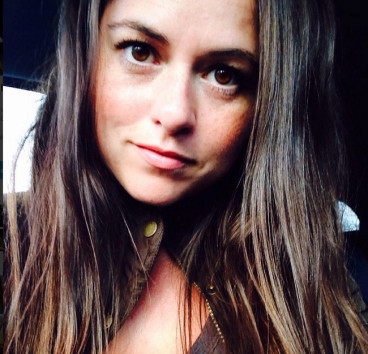 "When he asked me to meet him I was really nervous so I ended up backing out. Then a few days later I posted a picture on Instagram of me wearing a dress — and he sent me a message saying I looked great. That's when the messages started to get more and more flirty. We were sending messages back and forth about three times a week. Then in September when he was out in Spain they got even more explicit."
At one point, Danczuk asked Sophena for a picture and she sent one of her wearing a "revealing" white suit. Danczuk reportedly replied: "Why aren't you here in Spain wearing that costume?! Lol."
When the teenager joked it would "look better on your bedroom floor", he said: "God help me."
Over more sexually charged messages, The Sun reported Danczuk had told Sophena he was "horny" and she was "distracting" him from writing a book. When the conversation changed topic, he reportedly wrote: "Right, let's get back to the sex then."
Sophena admitted she found Danczuk "attractive" and imagined kissing him.
Simon Danczuk MP: "Cheeky! I've a good mind to discipline you for that comment. Why don't you come to Spain with me?? I'm still working :("
Sophena Houlihan: "Please do ;) & Im unemployed? Haha you're funny!"
Simon Danczuk MP: "So basically you want me to spank you?!"
Sophena Houlihan: "What do you want me to do to you ;P"
Simon Danczuk MP: "So we're going to meed up on Saturday?! :D What you're suggesting sounds perfect! Let's meet up soon so that we can get to know each other. x"
Sophena Houlihan: "We'll see ;) but yes I agree. Anyways I should get some sleep. You should too. :p Its been lovely talking.. Goodnight x"
The messages, revealed on the front page of The Sun today (31 December), came just days after his most recent love interest publicly dumped him on Twitter. Claire Hamilton, 32, a councillor in South Ribble, had been dating the Rochdale MP after his split with his wife and had even shared a picture of them together on Boxing Day.
The very next day she wrote on Twitter: "Dumped Danczuk. He had it coming." Hamilton later told The Sun: "I have no idea how many women he's been messaging on Twitter. I would not be surprised if it was a lot."
Sophena said: "When it became clear he was in a relationship with Claire I unfollowed him and then he sent me a message saying, 'Why have you unfollowed me?'
"I was gutted really. I asked him about it and he said it was just the media. But then he said I had cheered him up during a low point over the summer and we continued to message."
She said after the Labour MP kept mentioning Claire in messages, she found it "weird" adding: "At the end of the day he is old enough to be my dad."
Detectives from Greater Manchester Police confirmed they had investigated the messages to ensure the student was not being "harassed". The police found no wrongdoing on the part of Danczuk.
A police spokesperson said: "On 29 December 2015, Greater Manchester Police received a report from a member of the public that a man from the Rochdale area had been communicating inappropriately with a teenage girl. This matter was looked into and it has been determined that no offences have been committed."
The Rochdale MP declined to comment when approached by IBTimes UK.