The rise of the far-right in Poland: No more Eurovision, vegetarians or cyclists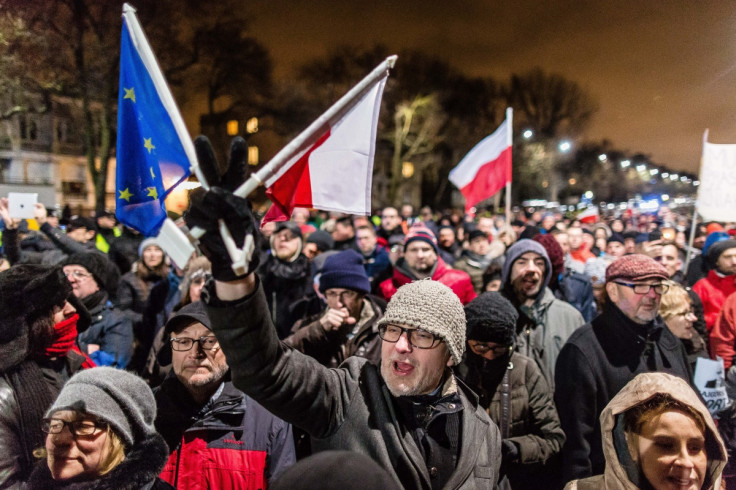 Poland's conservative Law and Justice party swept to victory in October's parliamentary elections, making it the first party to govern alone since the restoration of democracy in 1989. Yet critics say the move has spelled the end of democracy. In the last three months, Poland's new Eurosceptic, right-wing government has tightened controls over the civil service, the constitutional tribunal and security. Now, its nationalist leaders have turned their attention to the country's public media, which could lead to Poland being barred from – shock horror – the Eurovision Song Contest.
To end Poland's participation in Eurovision, the annual celebration of all things over-the-top, camp and glittering, would be a travesty. But laws that give the new ultra-conservative government the ability to fire and appoint senior management at Poland's state media have been signed off – something the organisers of the song contest, the European Broadcasting Union, are monitoring.
Legislation giving the government more control over the public broadcaster – which is being rebranded as National Media with an emphasis on patriotic programming – has also been met with criticism by the European Union.
The EBU consists of public broadcasters from across Europe and only EBU members are allowed to participate in Eurovision. If Poland is kicked out of the EBU, it would spell the end for Poland in the contest. "If they breach the statutes of the EBU, we will have a problem with them," EBU president, Jean-Paul Philippot, told the Financial Times.
No concrete decisions have been made, but this isn't the first time Poland's right-wing rulers have clashed with Eurovision. After Poland's controversial media law was brought in, Jacek Kurski, a former politician for the right-wing United Poland party, was appointed as the new head of Poland's public broadcaster TVP. After Conchita Wurst soared to victory in the 2014 Eurovision contest, he described Wurst as a "homo-unknown" and her success as an act of "cultural aggression from the West" – which goes directly against the competition's ethos for diversity and tolerance.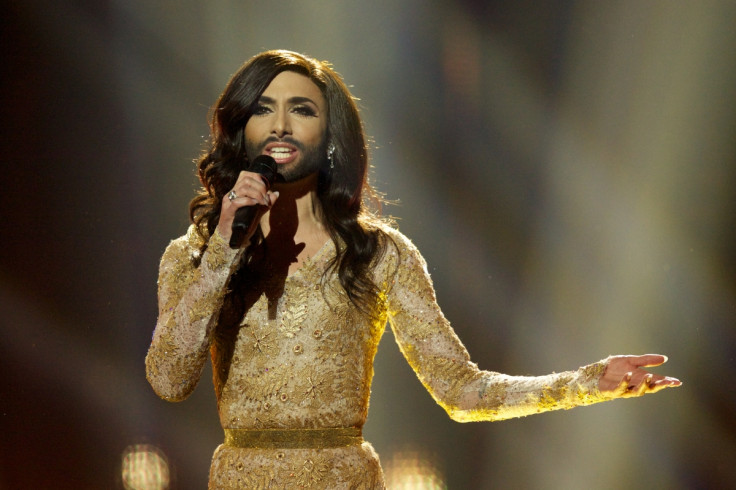 Eurovision aside, the Polish government's nationalistic shift is becoming increasingly apparent in other ways – some more bizarre than others. In an interview with the German newspaper Bild, Poland's new foreign minister Witold Waszczykowski lashed out against the former government's weakness for cyclists and vegetarians – who, presumably, present an anti-nationalist threat against the eastern European country's traditionally carnivorous diet.
"The previous government carried out a leftist programme," Waszczkowski said. "It was as if the world was according to a Marxist model which has to automatically develop in only one direction – a new mixture of cultures and races, a world made up of cyclists and vegetarians, who only use renewable energy and fight all forms of religion."
As Poland tightens its grip on the state media and herbivores, it has already implemented laws that critics say will withdraw power from the country's highest legislative court and remove checks on the government's power. It has also named five new judges to the same court. As the Law and Justice party is in control of both parliamentary houses, the law passed with no problems.
Small yet poignant changes have also been made. Before the new government took hold, flags displayed at government events – including press conferences – took place against a backdrop of both Polish and EU flags. When the new prime minister Beata Szydlo appeared at the podium after Law and Justice's win, only Polish flags were visible.
One of the leading forces behind Poland's shift to the right is not the president or the prime minister, but Jaroslaw Kaczynski, the leader of the ruling Law and Justice party. He is the brother of the late Lech Kaczynski, who was killed when the Polish Air Force aircraft he was flying in to mark the 70<sup>th anniversary of the Katyn massacre crashed in Smolensk. One of the most catastrophic events in recent Polish history, some members and supporters of the Law and Justice party still believe Russia was responsible.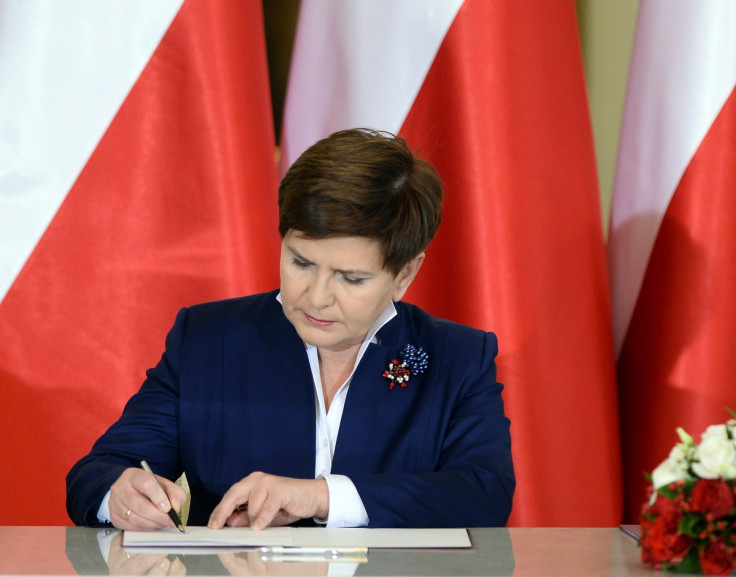 He is arguably one of Poland's best-known politicians, revered by its overwhelmingly Catholic majority who view the 66-year-old as a staunch defender of traditional and nationalistic values. Law and Justice party supporters, on the whole, tend to be poorer, more religious and older – and from Poland's smaller towns.
Yet Kaczynski remains a divisive figure in Polish politics, with the country's liberal progressives arguing he will hinder Poland's chances of further aligning with Europe, while scuppering efforts towards social reform. Shortly before the parliamentary elections last October, he came under fire for warning refugees fleeing Syria could bring disease and parasites to Europe.
Tens of thousands of Poles have protested what they have described as the end of democracy in their country, with many raising concerns Kaczynski is following the path taken by Viktor Orban, the Hungarian prime minister - who he recently met at a rendezvous at the Polish-Slovak border. In a survey carried out by Ipsos for TVP in December, 56% of respondents said they thought democracy was under threat, a criticism which has been dismissed by Poland's far-right leaders.
This week, the EU Commission launched an unprecedented inquiry into whether Poland had breached EU standards on democracy with its controversial new laws. Although Poland could eventually face sanctions, this is unlikely. Poland's government has shown no signs of budging - likely meaning Poland's partners will have to make do and mend.
"Poland is an important and a full member of the EU," EU Commission President Jean-Claude Juncker said at the beginning of January. "We are at the beginning of the procedure. Now we are in discussion with Poland and I don't want to speculate about further consequences. I don't think we will come to that point."
© Copyright IBTimes 2023. All rights reserved.