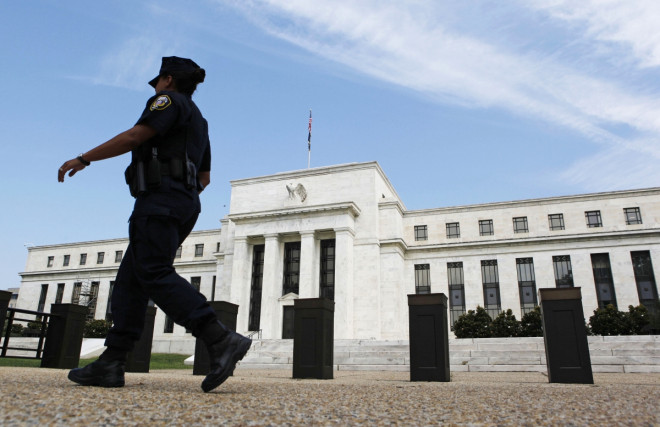 The default risk of US bonds has declined by half in four months, coming down to near Germany's level, as the US outperformed the European country in terms of economic growth and framed policies to avoid the threat of default.
The cost to protect US debt against non-payment was 26.5 basis points as of now, falling from 46 basis points in October, Bloomberg reported. Meanwhile, the cost for Germany stands at 25 basis points.
Earlier, the US government suspended its debt limit until March 2015, avoiding another political deadlock after earlier disputes over borrowing limits forced a government shutdown and threatened a default.
US swaps contracts used to bet on a borrower's creditworthiness, climbed to 64 basis points in July 2011 due to a deadlock in Congress that raised default risk. In August 2011, credit rating agency Standard & Poor's stripped the US of its top AAA debt rating.
In addition, the country's recent economic recovery has boosted investors' morale. The US Treasury plans to sell $109bn (€79.3bn, £65.5bn) of notes this week.
Boosting the world's largest economy's credit profile, the US fiscal deficit narrowed to 3.3% of the gross domestic product (GDP) in 2013 from 10% in 2009. Germany had a fiscal surplus equivalent to 0.1% of GDP at the end of 2012.
The US economy is expected to grow 2.9% in 2014, compared to Germany's 1.7% growth, according to a Bloomberg survey of economists.
Different Growth Policies
The US Federal Reserve is scaling back its massive stimulus in line with the recovery in the economy. It reduced its bond-buying program by $10bn a month in January and February, with purchases currently at $65 billion.
Meanwhile, the eurozone is planning to add to stimulus, according to European Central Bank President Mario Draghi.
China Holdings
According to China's People's Daily Online, China remains the largest foreign US creditor with $1.27tn in US government debt as of the end 2013.
A sudden withdrawal in demand from China could result in default risk for the US.
In December 2013, China offloaded $47.8bn of its holdings of US Treasury bonds, according to the Treasury Department.
However, analysts think China's reduction in December was primarily because of the Fed's tapering, which led to a fall in bond value. In addition, some short-term bonds matured in December.
Despite all concerns related to the tapering, "US debt is still cheaper than other financial assets and it is still a relatively stable and secure financial instrument for China", according to the People's Daily.