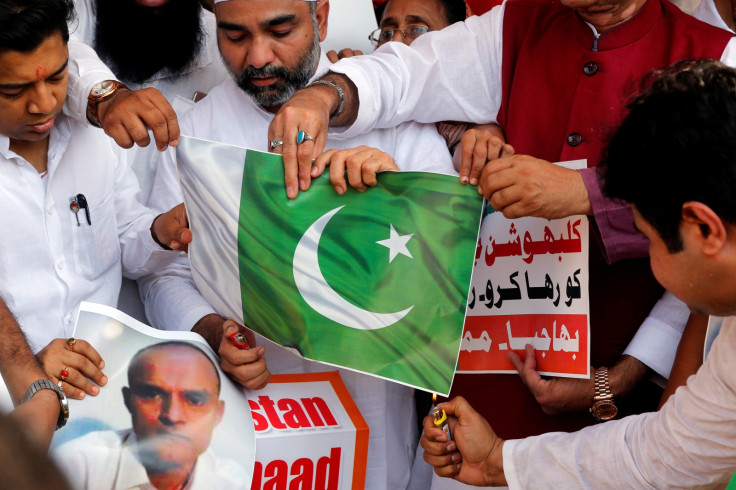 India and Pakistan are fighting their cases at the International Court of Justice (ICJ) at The Hague over the Rawalpindi military court's death sentence to an alleged Indian spy. New Delhi's legal team, led by high-profile lawyer Harish Salve, described the Kulbhushan Jadhav trial in Pakistan as "farcical".
New Delhi took the case to the UN's top judicial body after the Pakistan court sentenced Jadhav, a former Indian naval officer who was arrested in March 2016, to death in April 2017 for alleged espionage. India has rejected the accusations that he was a covert operative working with intelligence agencies but acknowledged he was formerly with the naval forces.
During a day-long hearing on Monday, 15 May, which included two 90-minute sessions, the Indian side presented their case first with Salve questioning Pakistan's decision to not grant consular access to Jadhav.
"The rights of consular access are a significant step in the evolution of human rights in international law. Article 6 of the ICCPR [International Covenant on Civil and Political Rights] recognises that no one can be arbitrarily deprived of their lives. In [the] determination of criminal charges, everyone can be entitled to a fair hearing," Salve said. India has sought immediate suspension of Jadhav's death sentence.
Salve said India feared that Jadhav could be executed even before full arguments are heard in the case. He insisted that New Delhi approached the international court as the situation was "grave".
It is extremely rare for India to move the ICJ especially in matters related to Pakistan as the country is hesitant to internationalise bilateral issues.
Pakistan's arguments will be heard during the second session of the day.
The ICJ decision will be binding and there will be no recourse to appeal. However, the judgment could take anywhere between a few days to months.