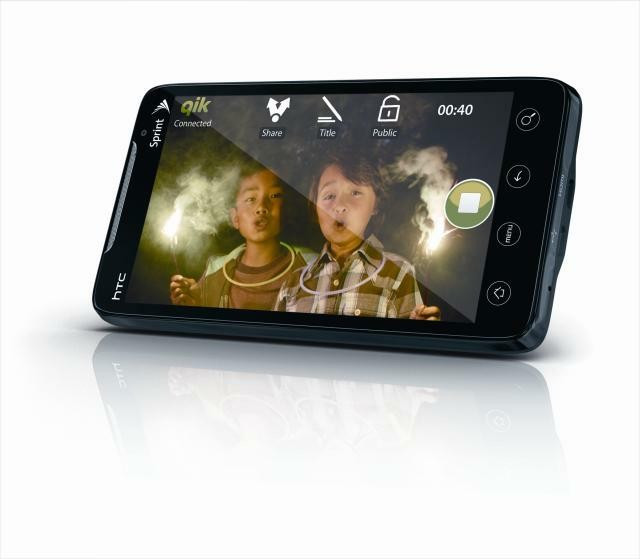 Rivals HTC, Nokia and Blackberry maker RIM have responded to Apple's claims that their iPhone problems are "not unique" to them.
Speaking over the weekend, RIM were first to respond to Steve Jobs' claims saying they were "deliberate attempts to distort" the issue around their iPhones.
"RIM has avoided designs like the one Apple used in the iPhone 4 and instead has used innovative designs which reduce the risk for dropped calls, especially in areas of lower coverage," RIM said.
"One thing is for certain, RIM's customers don't need to use a case for their BlackBerry smartphone to maintain proper connectivity." said co-chief executives Mike Lazaridis and Jim Balsille.
Steve Jobs' assured performance and offer of a 'free bumper case' for orders until 30 September has tried to put to end media attention that has dogged Apple since its launch - showing low rates of returns and highlighting three million sales, Jobs claimed that this is an issue that is 'common' to all handset makers.
He then proceeded to show the same issues of signal breakdown on lab videos when a technician touched the BlackBerry Bold 9700, the Samsung Omnia II, and the HTC Droid Eris in the same way that iPhone has been shown to.
HTC responded by showing Droid Enis satisfaction rates 'better' than Apple's - dismissing their claims with a statistic of 0.016 per cent of users complaining of signal problems.
Nokia also defended performance of antennas on their phones, "In general, antenna performance of a mobile device/phone may be affected with a tight grip, depending on how the device is held," the company said.
"That's why Nokia designs our phones to ensure acceptable performance in all real life cases, for example when the phone is held in either hand. Nokia has invested thousands of man hours in studying how people hold their phones and allows for this in designs, for example by having antennas both at the top and bottom of the phone and by careful selection of materials and their use in the mechanical design."
Consumer Reports, a respected American journal since 1936, has so far only refused to endorse Apple's iPhone whilst it has regularly reviewed HTC and Blackberry phones without any comment.
It was Consumer Reports' comments that led Apple to call a press conference last week and the Journal has said that Apple's fix is not 'a long-term solution': "As things currently stand, the iPhone 4 is still not one of our Recommended models." the publication added.
Mike Gikas, senior electronics editor for Consumer Reports, said they were "hoping for...a concrete, this-is-it fix for the phone."
Meanwhile, analysts commented that "Apple have a king of the mountain dilemma. As long as they remain so dominant and influential in the space, every device they produce will come in for an extraordinary level of scrutiny and anything that turns up sees a media multiplier effect." said John Jackson, Vice President of Research, CSS Insight.
"They've done a good job of countering with hard data on things like relative performance and return rates the idea that there's an "antennagate" without denying that the phenomenon is indeed real," said Mr Jackson, who noted a suave performance and customer-first approach had made it seem like there was nothing wrong in the first place.
"But it's a fine line and others are sure to interpret that quite differently" he added.
Other commentators such as Ars Technica have meanwhile claimed that other manufacturers are upset by Apple's deciding to 'go it alone' and bring the antenna issue into the mainstream 'public eye'.
"One thing is certain, this one will go down in tech history as one of those seminal cases of crisis management." Jackson concluded.