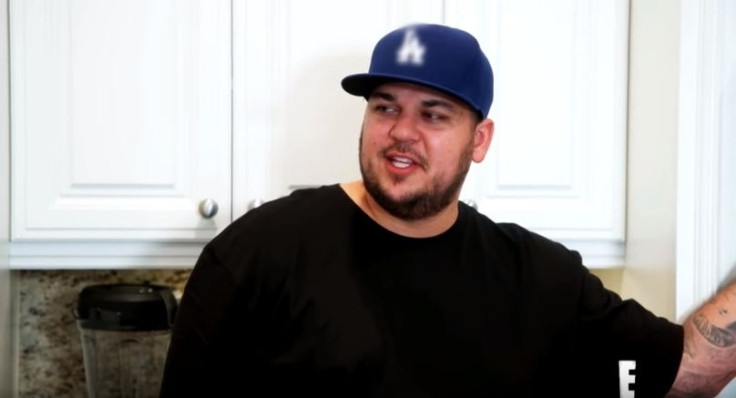 The legal battle between Rob Kardashian and Blac Chyna has intensified after Kardashian denied assaulting his ex-fiancee in April 2017. The court documents, reportedly obtained by The Blast, were submitted at the Superior Court of Los Angeles on 27 December.
In his answer to Chyna's lawsuit against him, Kris Jenner and Kim Kardashian, the 30-year-old claims that he "generally and specifically denies each of the allegations." It further adds that she "did not suffer any injury or harm as a result of any conduct by [Kardashian]."
In her lawsuit, the 29-year-old model claimed that her fight with Rob escalated on or around 8 April after the Keeping Up With the Kardashian star used foul language in front of her son King, whom she shares with former boyfriend Tyga. "I used my phone to call King's father. Rob immediately grabbed my phone and punched me in the side knocking me to the ground where I landed on my hands and knees," she claimed.
Chyna, whose real name is Angela Renee White, also said that she "suffered pain and difficulty walking for days following the domestic dispute as a result of Rob Kardashian violently knocking her to the ground".
In his defence, Rob's lawyer replied that "she did not suffer any injury or harm as a result of any conduct by Kardashian," adding that any damages Chyna claims she suffered, "must also be offset against the damages Defendant [Rob] suffered as a result of Plaintiff's [Chyna's] wrongful acts".
The couple had an ugly breakup in early 2017 and were peacefully co-parenting daughter Dream. But, their fight took a bitter turn in July after Rob shared Chyna's nude photos on social media as a revenge porn act. Soon after that, the Lashed Cosmetics owner hired popular Hollywood attorney, Lisa Bloom and obtained a temporary restraining order against Rob.
Meanwhile, there were reports claiming that Rob is having a tough time adjusting to the situation and has become a recluse again. He reportedly is "still struggling with his health" because of weight gain and depression.