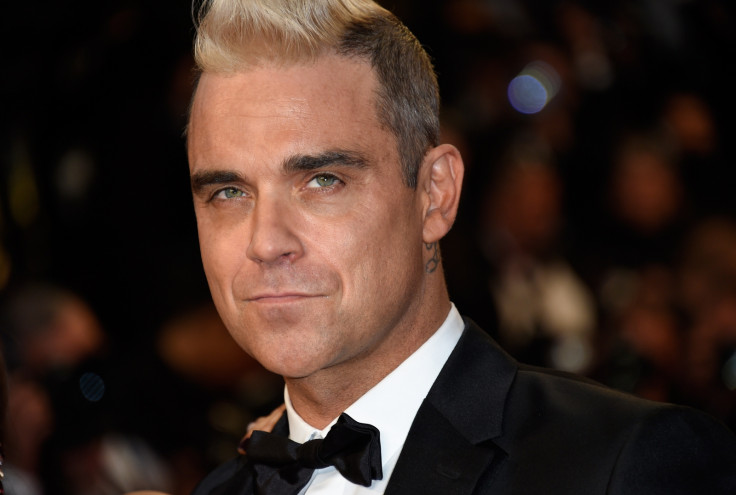 Prince told us to "party like its 1999", the Shop Boyz insisted we "party like a rock star" and now, Robbie Williams wants us to party like citizens of the Russian Federation. The singer released a video to go with one of the songs from his upcoming album Heavy Entertainment Show, but not everyone is happy with the lyrics of Party Like A Russian.
Many viewers from Russia were unhappy and some, even offended, by what they described as a "crude stereotyping" of their culture. The Guardian reported that Russian state TV channel Vesti reviewed the video and opined that the Russian theme was all that could save a singer whose popularity "in recent years was becoming a memory rather than a reality".
In the video, a number of ballerinas dance around Williams while he sings that it takes a certain kind of man who, "alleviates the cash from a whole entire nation, takes loose change and builds his own space station."
He goes on to add: "Ain't no refutin' or disputin' — I'm a modern Rasputin". If that is not enough to enrage some viewers, the singer recommends "dance like you got [a] concussion" and "put a doll inside a doll".
Roman Popkov, who works for exiled oligarch Mikhail Khodorkovsky, said he thought the video — in which Williams sings to the tune of Dance Of The Knights from Sergey Prokofiev's ballet Romeo And Juliet — was "s**t because it imparts the puny, vulgar Russian elite, which has nothing to do with aesthetics, beauty or romanticism".
The Take That band member, however, was quick to defend the lyrics. "I'm not making fun of anybody but I had to take a few things out just to make it more PC — and this is the PC version you're getting," he told The Sun adding that he believes that "Russians are ridiculously good partiers".
As for those who think the song is a jibe at the Russian president, the 42-year-old clarified with a tweet that read: "This song is definitely not about Mr Putin."
The new album Heavy Entertainment Show, which includes the song Party Like A Russian, will be released on 4 November.