Pop star Robbie Williams has revealed that he was shocked to hear about Ant McPartlin's drug addiction because he had always considered the TV presenter to be one of the most "normal" people he knows.
Before resuming his I'm A Celebrity hosting duties last month, McPartlin had checked into rehab in June for a painkiller addiction the developed following a knee operation.
Williams spoke about his initial disbelief saying: "My reality is, you know, your mum's your mum, your dad's your dad and Ant and Dec are really normal. So it was a shock.
"And then when Ant came out with his problem, it's sort of like, well, A; I was worried about him, B; that doesn't make any sense because it shocks my reality, and three; great you can join my club now.
"At my 30th birthday they'd be drinking and I wasn't and I just remember then thinking: 'those are the most normal people in the world, they're not going to have any problems at all with their mental health or with drink or with addiction.'
"And here's Ant 11 years later and I'm glad to welcome him into the fold. I'm not glad that he went through it. I'm not glad that he's suffered or he's suffering."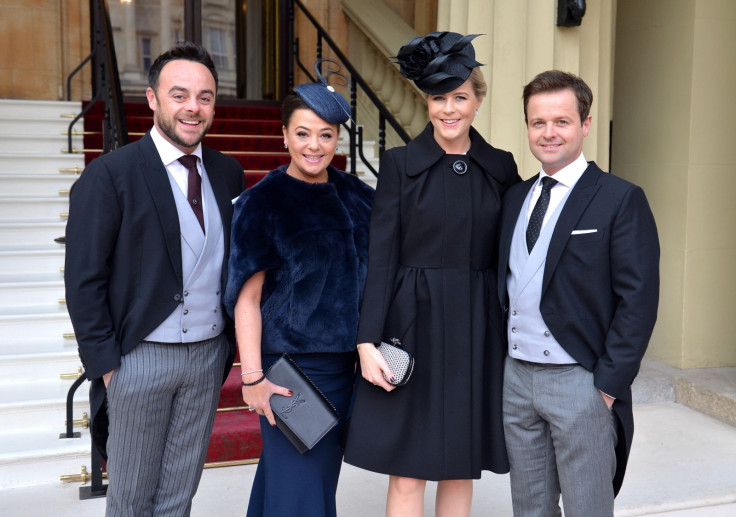 Williams spent time in rehab in 2007 for substance abuse and has battled mental health problems such as depression, anxiety and self-esteem issues for most of his adult life.
"I might have been 24 hours away from dying... I'd be doing colossal, heart-stopping amounts of that [drugs]," the Daily Mail quoted the 43-year-old singer as saying. "It was the American addiction. Prescription pills. It wasn't the best period of my life. You see Anna Nicole Smith goes off — pills. Michael Jackson goes off— pills. And Heath Ledger. I can relate to all of that."
Having dealt with addiction problems of his own, the Feel singer has previously said that he would be more than happy to help McPartlin on his road to recovery.
A source told The Sun in June: "Robbie has battled the same demons as Ant and come out the other side, so he knows he must be going through hell. He felt he could offer advice. He has been where Ant is himself, and wanted to help. He has had conversations with Dec about the most helpful points of the treatment and what he found most difficult."
Williams also believes that McPartlin is doing really well and felt that Declan Donnelly had a huge part in it. He said: "I've never seen him have so much energy. There's lots of space in the jacket now and I'm really proud of him.
"I just see his energy and the glint in his eye and I know he's doing really well. I'm really proud of Dec too because that's a marriage and they're both going through whatever that is."
42-year-old McPartlin is also said to be working on his strained marriage with wife Lisa Armstrong. The couple, apparently, started drifting apart as a result of his addiction. It was initially reported that the two would not be seeing each other after the TV host returns from Australia but a source has now confirmed that they will be spending Christmas together.