Iván Campo is arguably one of the most iconic players in Spanish football over the last few decades. He was Bolton Wanderers' engine during their best years in the Premier League and he made 60 appearances for Real Madrid between 1998 and 2003.
Campo won the Champions League twice with Los Blancos. The first one, coming against Valencia in Paris, and the second in Glasgow, against Bayer Leverkusen. The Spaniard saw Zinedine Zidane's wonderful volley from the Hampden Park bench and speaking to IBTimes UK, he explains why he is convinced that his former team-mate will succeed at the Santiago Bernabéu. So far, Zidane's record since succeeding Rafael Benitez is flawless, with two wins from two games, the most recent a 5-1 win over Sporting Gijon.
"As a Real Madrid player, what can I tell you about Zizou? Zizou is a god! I think that some of the problems affecting Real Madrid are going to be solved immediately," Campo stated. "In order to succeed in a huge team it is mandatory to know what goes on inside the dressing room. Football stars want to play week in week out, but just 11 can play. You need something else than knowing how hard is to deal with this situation.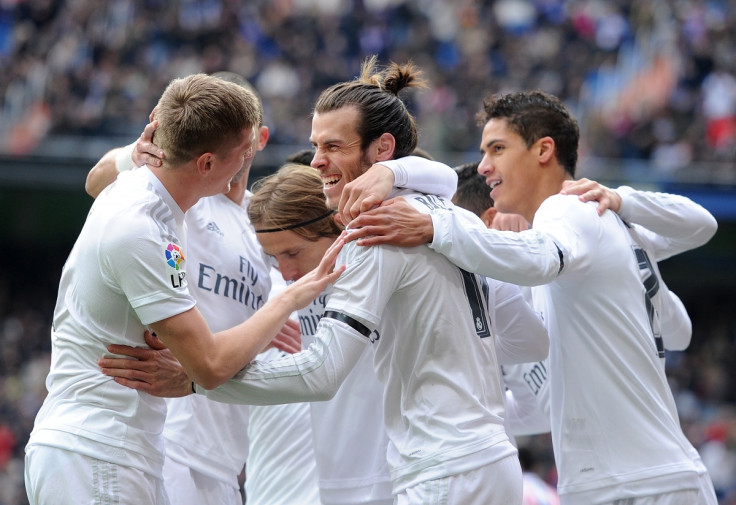 "You need to show experience and convey respect. We have seen many situations where it all fell apart because the manager was not able to convey respect; that is the main difference between Zidane and Benítez, for example.
"You can tell him anything even if you are not playing and you are, for instance, Sergio Ramos, James Rodríguez or Gareth Bale. As a footballer, you can only be happy because he is very approachable and he understands all kind of situations. Joy in the dressing room is essential to succeed in a top club, and Zidane has brought happiness from the first day."
Is Zizou going to reinvent football? Campo does not think so. "The players are going to be much calmer under Zidane. A couple of words will be enough to leave everything clear. It is easier to persuade Cristiano Ronaldo, Bale or Karim Benzema to press the rivals if you are Zidane. He did not like to run but he did not understand football without the ball, which is why he was the first one in the pitch giving 100% in order to recover possession as soon as possible.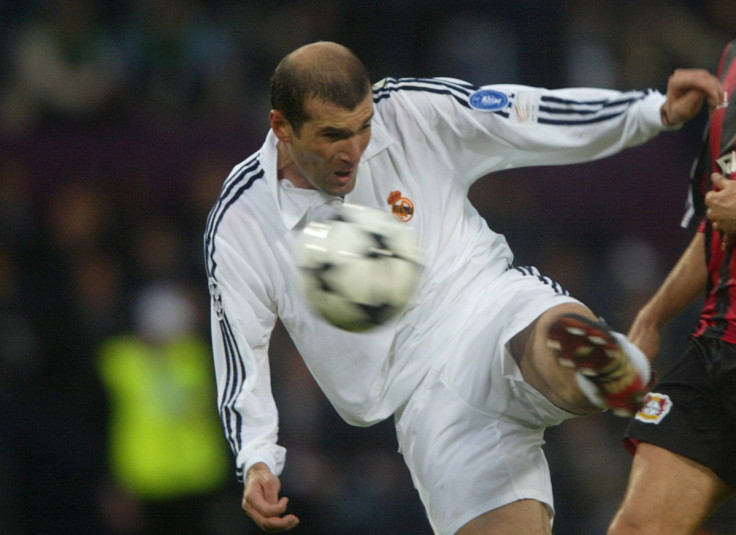 "That has been Real Madrid's philosophy during their whole history. And that is what I expect to see shortly. If you do not press near the opposite goal, you are consigned to running a lot during matches and I am sure that Zidane will transmit this idea, and many others. If Zidane speaks, you listen."
Campo, who is hoping to start a new career as a sporting director after obtaining the Spanish Federation's diploma in December 2015, remembers how the France World Cup winner immediately gained the respect of his team-mates when he arrived to Real as a player. "He arrived early to the training centre and he followed a routine before and after the sessions. He made you think: 'if he, Zinedine Zidane stays here after training, I must'. Raúl used to do that as well to be faster. And Roberto Carlos used to spend extra time shooting free kicks. So finally, everyone stayed after the sessions, and we all improved. That is what leaders are made of.
"He is going to succeed because the Bernabéu support adore him and he knows what is required for success at the club; communication, respect and calmness inside the dressing room. I know he might have to deal with a Fifa transfer ban, and that Madrid are now in third position, but supporters and club are looking for their own Pep Guardiola. He will be given time and patience to do his job."