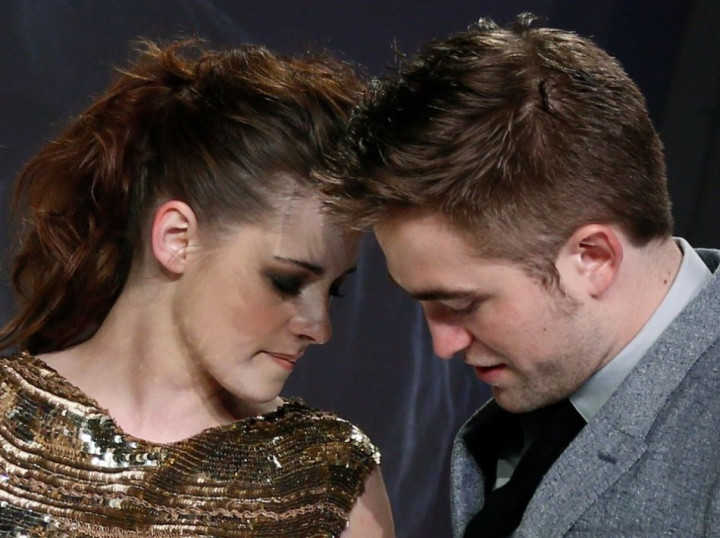 Robert Pattinson reportedly split from Twilight co-star and girlfriend Kristen Stewart after a night out with singer Katy Perry. The 27-year-old London-born actor was spotted in New York City with the 28-year-old Perry two weeks before he broke up Stewart.
Pattinson and Stewart became famous after starring opposite each other in the hugely successful and popular Twilight series of fantasy vampire-themed films, based on novels of the same name by Stephenie Meyer.
Bella Rapone, an actress and a friend of Perry's told the Daily Star the couple (Pattinson and Perry) "always liked each other".
"She and Rob started off in the Bowery Ballroom, where they watched a gig by the indie band Daughter with a whole bunch of people, mainly pals of hers," she said, "Then they took off with a smaller group for a much more intimate venue, The Spot at the Trump SoHo Hotel, where it was ­obvious there was ­chemistry between them. They've always liked each other."
Rapone claimed the Remember Me actor was "outraged" by the way Perry's ex-husband, Russell Brand, cheated on her. And Perry, for her part, believes she empathises with Pattinson, whom Stewart cheated on with a married man - British director Rupert Sanders.
"Both Rob and Katy have been so unlucky in love and now it's almost as if they are kindred spirits. Katy says she finds him adorable and he is clearly very attracted to her," the friend said, "They were the last to leave the Spot Lounge and, while there were no public ­displays of affection, it was very clear they were extremely happy in each other's company."
After Pattinson flew back to Los Angeles, he and Stewart are said to have fought over his "date" with Perry.
"She kept asking him how he could think of betraying her in public after all they had been through. Rob said something like that was rich coming from her. The argument descended into a yelling match. At the end, Rob said he'd had enough, packed his bags and walked out on her for a second time," she added.