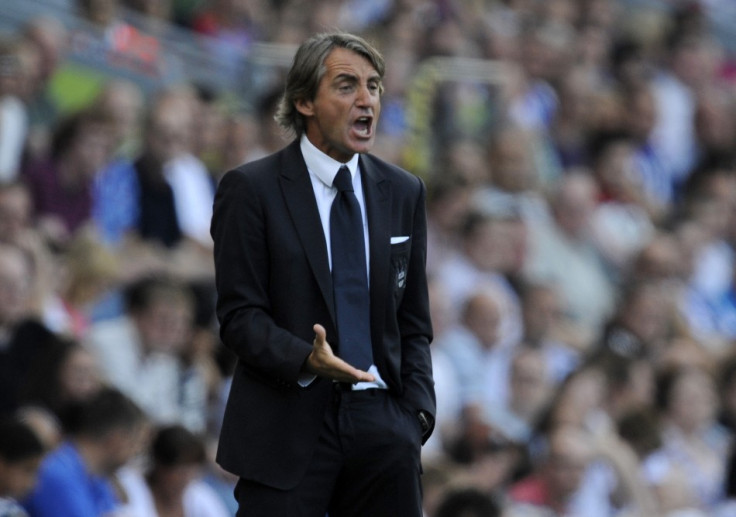 Manchester City boss Roberto Mancini has expressed his anger at the "incredible" fixture congestion that his team are being forced to negotiate but concedes he is unsure who is responsible for the pileup.
Manchester City play Arsenal in Tuesday night's Carling Cup tie at the Emirates less than 48 hours after their recent draw at Anfield.
Mancini has already indicated he will field a weakened Manchester City XI against their Premier League rivals but also lambasted the footballing authorities in this country for not only undermining the Carling Cup but also hindering the English national side.
The Italian believes the Premier League have failed Manchester City, by scheduling their away trip to Liverpool on Sunday so close to the Carling Cup quarter final and sandwiched between their Champions League games.
"We will change all the team because this is an incredible situation," The Manchester City boss told The Times, when discussing his starting XI to face Arsenal on Tuesday.
"Arsenal played on Saturday, but we played Sunday evening. Then we travel down to London on Monday and we play on Tuesday night.
"To play again in two days like this, so soon after the Champions League games, is incredible.
"I think this is the reason why the [England] national team arrive for European Championships and World Cups and they are dying. The players don't have time to recover."
"I don't know who to blame," The Manchester City manager continued. "The Premier League should have said something about this. It's important to play, but it's also important to recover. You need three days between one game and the other.
"It's a quarter-final. We should play with 11 young players - maybe 14 or 15 years old - because it's not correct. It's not so much for us, but for the players, who need time to recover. It's not right."