Roberto Martinez refuses to comment on £38m exit clause in Chelsea target John Stones's new contract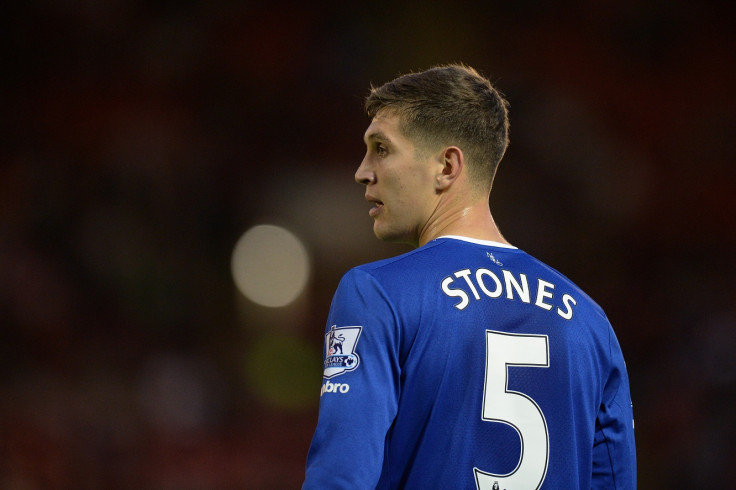 Everton manager Roberto Martinez refused to deny reports that John Stones' potential new contract at Goodison Park is likely to include a £38m ($58.5m) release clause. The boss, meanwhile, says his relationship with Jose Mourinho and Chelsea has not been affected by the transfer saga of the England international.
Stones handed in a formal transfer request during the summer transfer window to force through a move to Stamford Bridge after the Toffees had rejected three separate bids from the Blues in the summer. But with Mourinho still reportedly keen on securing his services as a long-term replacement for John Terry, the Daily Mail reported that the England defender wants to include a £38m buy-out clause in a new contract at Everton – as Martinez is ready to reward him a new deal with a pay rise following the saga.
When asked about that during the press conference ahead of the game against the Blues, Martinez said as quoted by the Liverpool Echo: "I thought that when the transfer window was over we could concentrate on the games! Any story or backlash from the window, I won't entertain."
The manager, meanwhile, claimed that the saga will not affect his relationship with the London club ahead of the game. "Not at all. The only thing it affects is the next six games. It's part of the rules. I've always been vocal about not having the transfer window open when the competition is underway. I feel it devalues the competition," he said. "But you are allowed to inquire and make offers, and I take it as a compliment that we are doing something well. It gives you a feeling of control when you can decide what to do with those approaches."
Stones responded to the saga with an impressive performance in the goalless draw at Tottenham just before the international break. Martinez believes that all the controversy has been positive for the player.
"He's been performing at a very good level. He's gone from strength to strength even in a period of high pressure. He's taken the support of everybody at the club and performed with incredible composure," he said. "You saw him go away with England and perform in a very natural manner. It's the sign of the calibre of the player that we have. Our interest is to look after every player, to understand them as human beings and footballers. That's what we've done, and we will carry on doing that, to allow John to become a very important player for us."
© Copyright IBTimes 2023. All rights reserved.